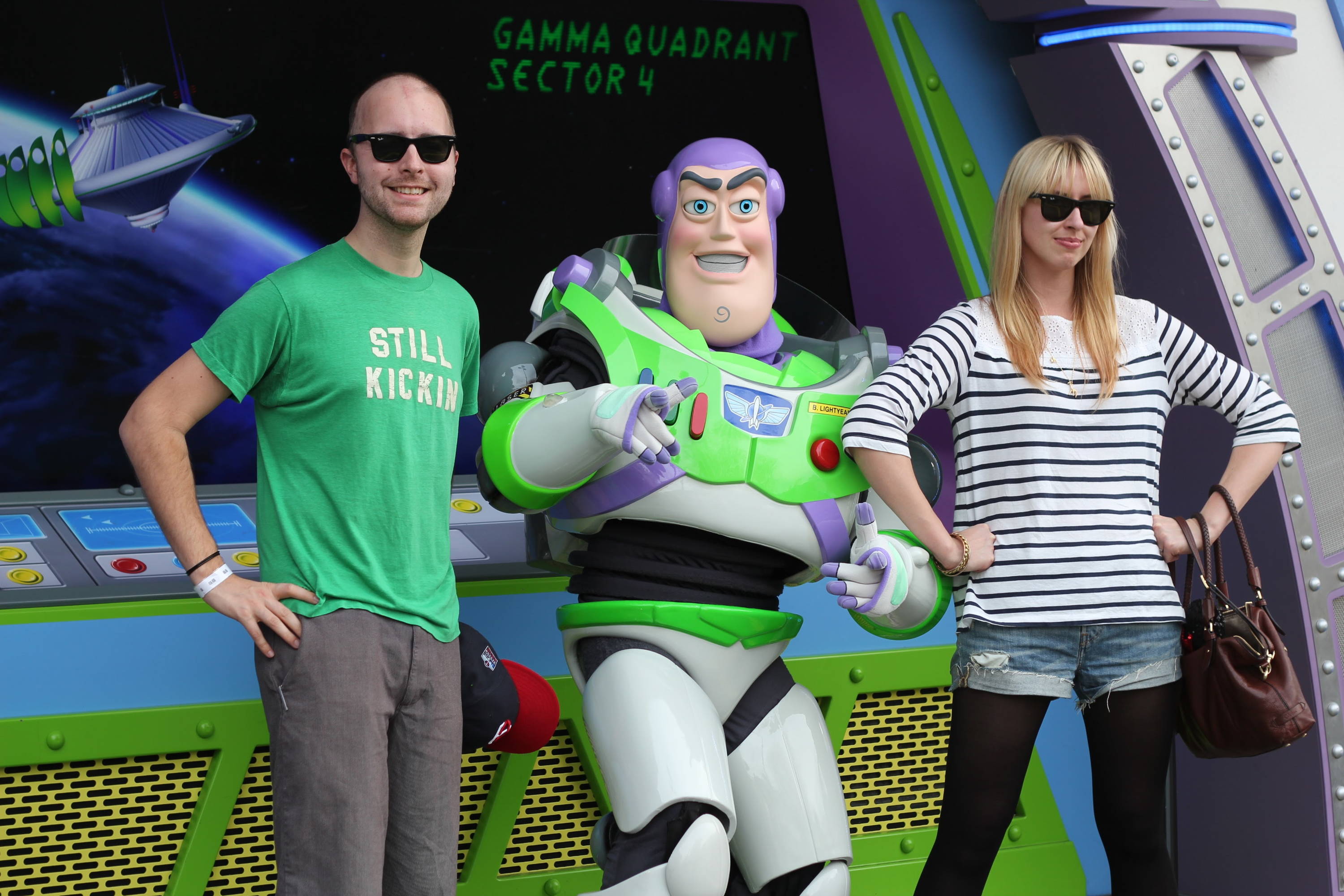 IT ALL STARTED WITH A T-SHIRT
Specifically, a thrift store t-shirt that Minneapolis designer (and awesome dude) Aaron Purmort bought when he was in high school. He was wearing this t-shirt the day he had a seizure. A seizure that turned out to be really bad brain cancer. (We're not saying some brain cancers are good, just that Aaron's really sucked.)
The message on that green t-shirt became a motto of sorts for Aaron and his family — including his wife, Nora McInerny, author of No Happy Endings and host of the hit podcast "Terrible, Thanks For Asking" — during his three years of cancer treatment.
Aaron had big plans to turn his Still Kickin t-shirt into something greater. Something that would help others. But cancer loves interfering with big plans.
After her husband's death, Nora teamed up with her friend Lindsay Wenner, printed copies of Aaron's favorite shirt, sold them like hotcakes and donated the proceeds to another family in need.
Now, these two words create a safety net for other people who find themselves going through awful things (and without the money they need to get through it). Every month, we choose a Still Kickin Hero. We share their story of struggle and strength and give them a no-strings-attached financial grant to help them get through whatever tough thing they're dealing with.
How do we do that? With help from you! Money spent on Still Kickin merch and ticketed events (as well as donations) help support our heroes.
Still Kickin started with a t-shirt, but it's become much more. It's a way to show the world that whatever tough stuff comes your way, you're ready to kick it in the you-know-what.