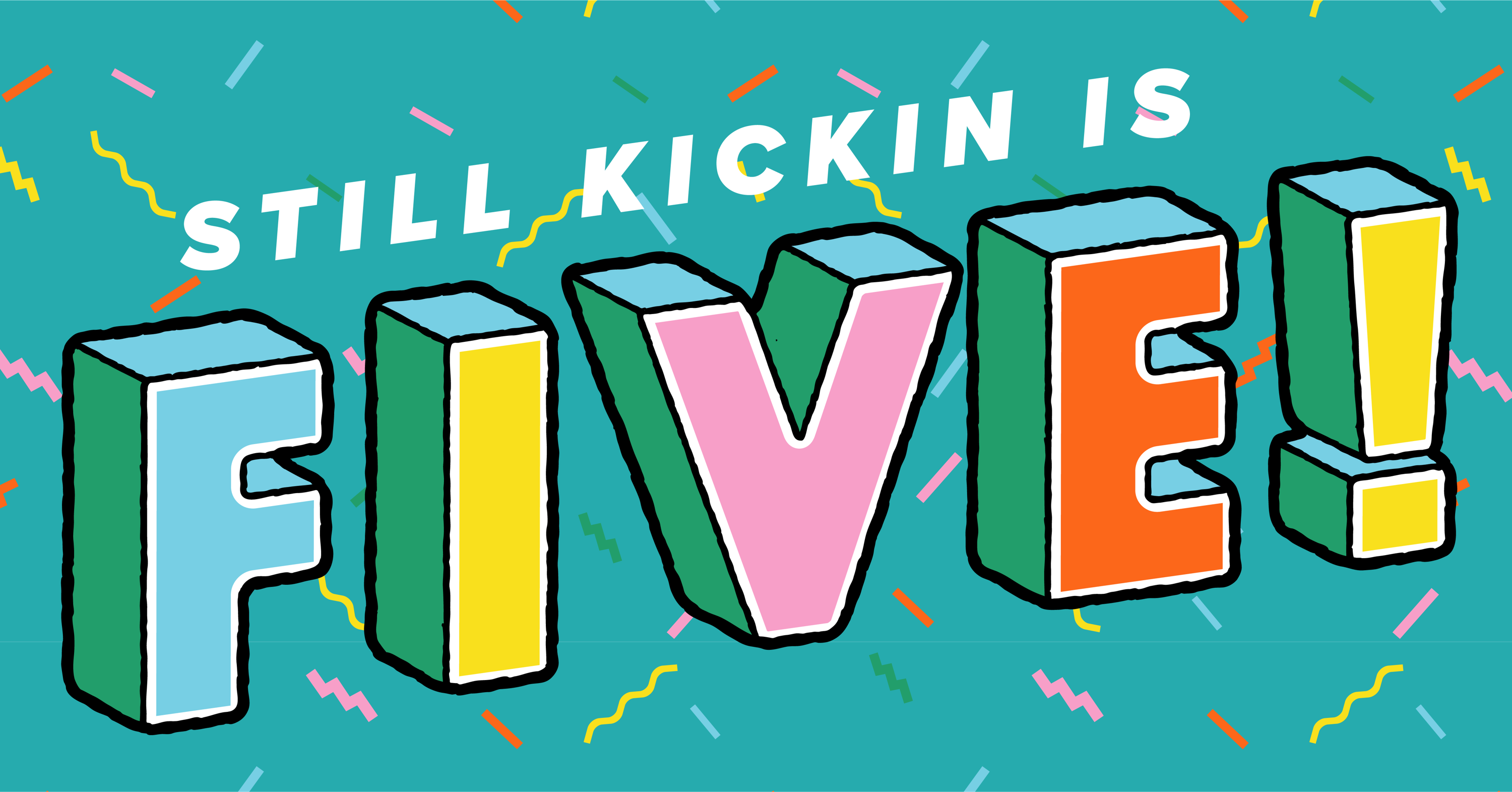 For five years now, we've been giving direct and unrestricted grants to individuals and families in need of financial support. Because when life falls apart, money can help significantly.
Our annual birthday party is our biggest fundraising event of the year (and it's always SO much fun), but this year's celebration understandably looks... different. Our fundraising goal looks different too, thanks to our new executive director, Jesse Ross. Since joining the team in March, Jesse has pushed us to dream bigger and bolder.
So we are. This month, we aim to raise $30,000 in birthday donations. This will allow us to increase our nonprofit's giving capacity to $10,000 a month in 2020!
Will you help us make our 5th birthday the most impactful yet?
LIMITED-EDITION BIRTHDAY MERCH
Help us celebrate another year around the sun with these colorful tees and tanks.
We're taking pre-orders through July 17th. Your orders will arrive early August.
We won't be ordering extra inventory, so don't miss out!