Still Kickin In Real Life (IRL) is a storytelling and event series that uses concepts of self-care and intentionality to help build a braver, more supportive world. And our next event is coming up! Join us October 11th - 13th for a weekend retreat in northern Minnesota put on in collaboration with our friends at Here to Be by lululemon.
"Showing Up" — A Still Kickin IRL WEEKEND RETREAT
Showing up is a simple concept but hard to execute. Many of us put our kids or partners or friends before ourselves. Many of us put our busy lives before sick parents, a hurting friend or a cause we believe in. It all feels like too much. Or it's too hard to fit in.
But showing up is what connects us as humans. So how do we really "show up"? Not just for others, but for ourselves too? And how do we make it feel manageable? This retreat and an additional optional guide post-retreat will help answer some of these questions and put you on a path of showing up and feeling good about it.
Early bird pricing through 9/20: $325
Pricing after 9/20: $375
Price tag a bit hefty? Thanks to our sponsors at Here to Be by lululemon, we have a few grants available.

To be considered, fill out this form.
Friday, October 11th - Sunday, October 13th
Wolf Ridge Environmental Center
282 Cranberry Rd
Finland, MN 55603
Workshops & Sessions To Include:
"Making Time"
"Minimizing Distractions"
"Finding Rest"
"Building Systems of Support"
Speakers To Include:
"How to Show Up" with Asma Mohammed
"Big Conversations" with Molly Milinkovich
Activities To Include:
Hikes around Wolf Ridge
Ropes Course with Wolf Ridge Staff
Yoga with James Orione & Nina Kolar
Meditation with Nina Kolar & Ella Daniels
Plus:
This year, we're adding a component post-retreat so you can keep working on the things you learned. Listen along and work through worksheets to keep showing up for yourself and for others.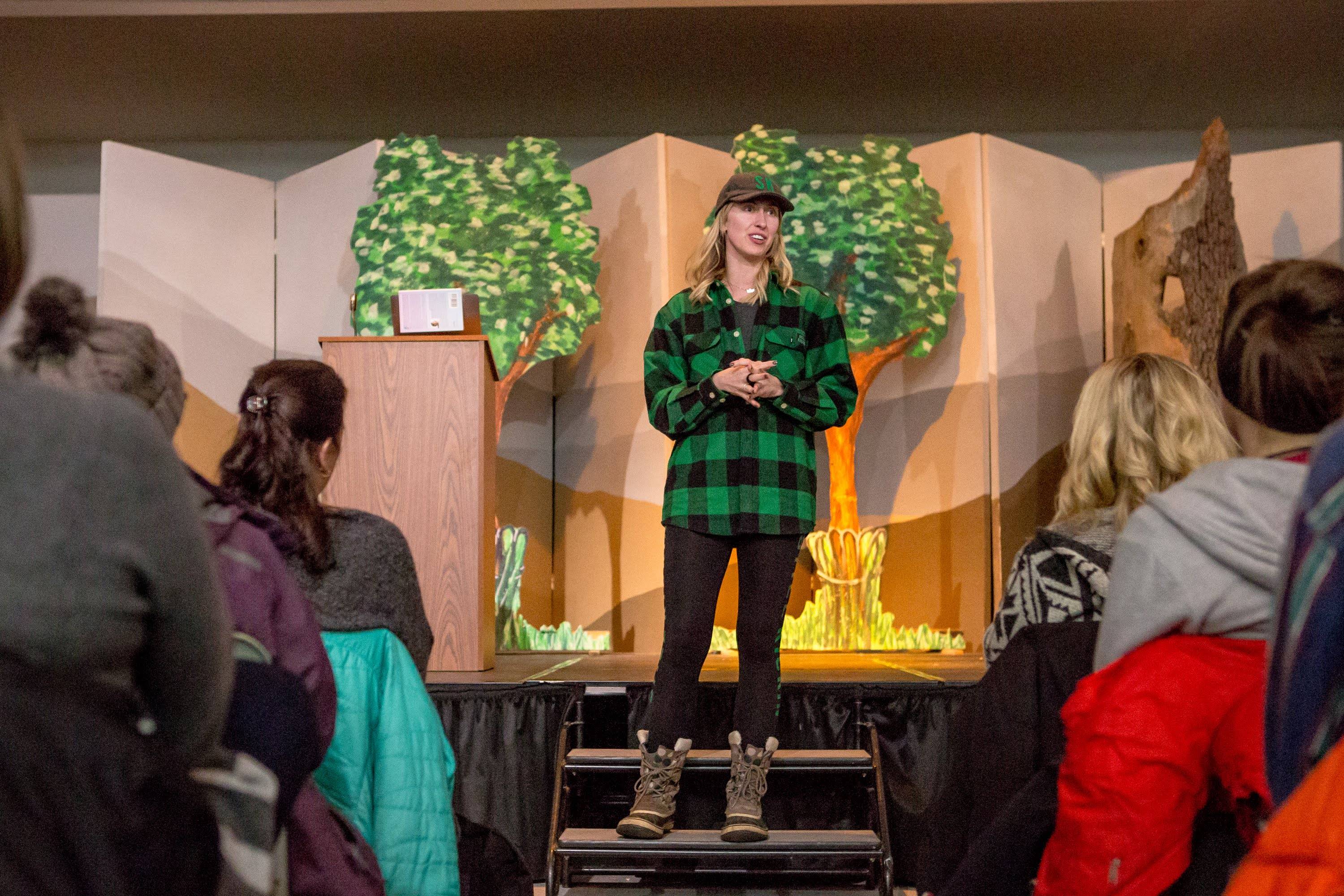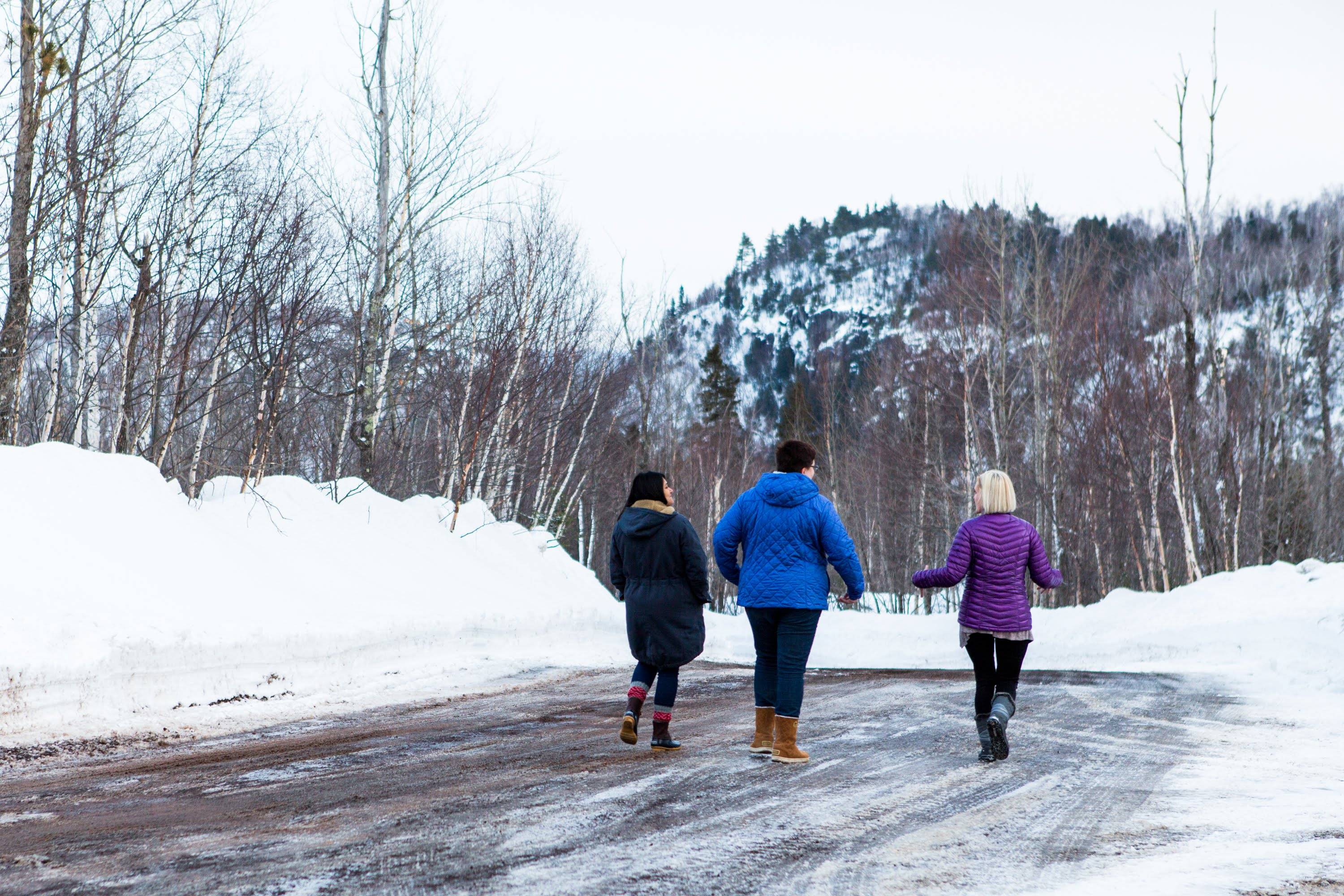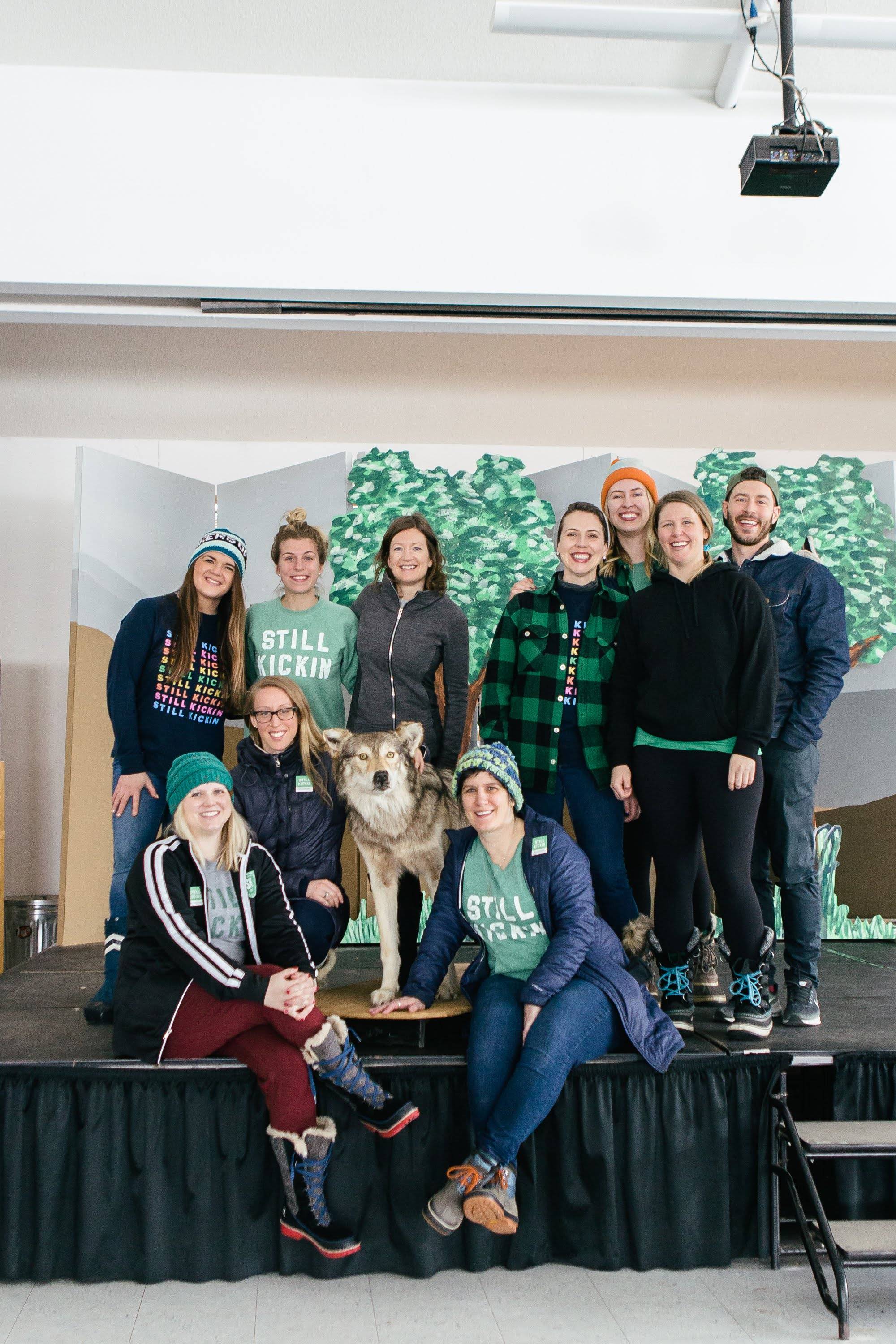 Other Things To Know:
- This retreat has a camp-style set up. You'll be boarding in a building (not a cabin) and will be bunking with others attending the retreat. Approximately 4 people per room/bathroom.
- Bed linens, a pillow and a towel are provided, but you will need to bring all other toiletries. (And if you're particular about bedding, we recommend bringing your own favorites!)
- Meals are provided (morning, lunch, evening) starting with dinner on Friday and ending with breakfast on Sunday. They are served buffet-style and offer vegetarian and vegan options as well as gluten-free and dairy-free options. If you have any other specific requests, be sure to add a note in the survey as you purchase a ticket.
- Limited snacks will be provided throughout the day, but feel free to bring your own as well. Note that any snacks or outside food cannot be consumed in the dining hall (for food allergy safety reasons).
- We recommend dressing comfortably and bringing proper clothing for a variety of outdoor activities (depending on the activities you choose).

Want to sponsor one of our IRL events?
Fill out the form below and we'll be in touch.