STILL KICKIN HERO: JANUARY 2017
EVERY MONTH, OUR PROCEEDS SUPPORT A NEW PERSON OR ORGANIZATION WHO DEFINES WHAT IT MEANS TO BE STILL KICKIN.
MEET JACKSON.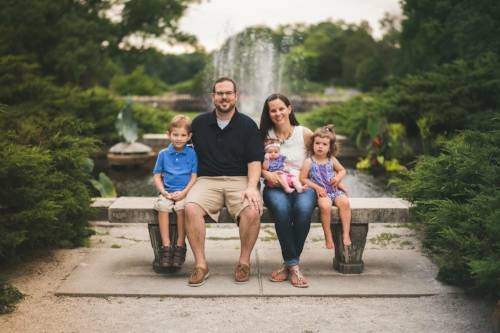 It's officially 2017. The end of the holiday season. You might have the day off from work or school today (and/or you might be nursing a New Year's Eve hangover -- no judgments, here). And you probably have a heap of holiday cards from friends and family sitting around that are about to find a new home in the trash bin.
You know the ones we're talking about. The glossy photo cards where everyone is smiling with their arms around each other and maybe even wearing Santa hats or matching sweaters.
For lots of people, tearing open those cards and displaying them somewhere in the home is a highlight of the holiday season. For Ashley Poulos, that wasn't the case this year. Because her 5-year-old son, Jackson, has stage 4 rhabdomyosarcoma (aka a very bad and very rare form of cancer) in his GI tract and abdomen.
"It was really emotionally hard," Ashley says. "Getting the Christmas cards of happy, healthy, normal families was challenging for me."
Jackson was diagnosed this past June after what appeared to be just a bad tummyache turned out to be the worst of all tummyaches.
"At first, I thought nothing of it -- all kids have tummyaches, right?" Ashley says. Probably just a virus. Or run-of-the-mill bloating. Or constipation. "But we waited a week, and it didn't get any better."
Her son couldn't sleep, he was in such incredible pain. His belly stretched. Finally, the pediatrician recommended Jackson be taken to the hospital. That's when Ashley got The Call from her husband, John. The Call that changes a family forever.
"They think it's cancer."
Jackson has been undergoing various treatments ever since. Sometimes, this means staying at the hospital for extended periods of time. Ashley and John have two other children: Macie, who is almost 3 years old, and Avery, who is just 7 months old.
"We've been having to hire help during the hospital stays," Ashley says, "because my husband has to work, and then I'm with Jackson at the hospital."
In February, the Poulos family will be traveling to Houston's MD Anderson Center to seek treatment from the one surgeon in the country willing to take on Jackson's complicated case. He'll be in the hospital for about six weeks.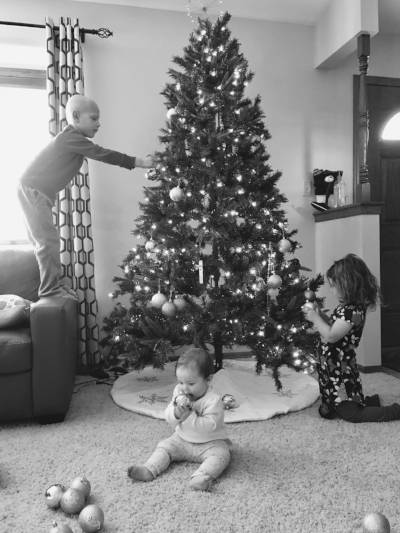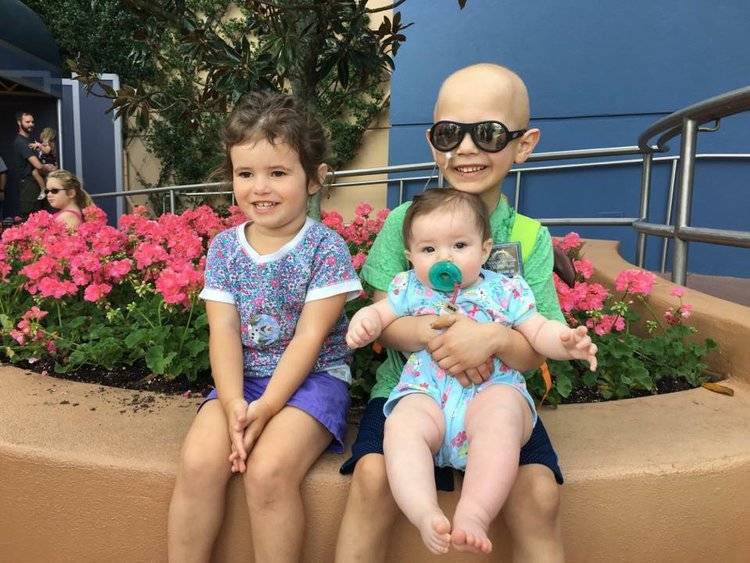 Now, we've never had to live out of a hotel for six weeks before, but we're guessing it's not cheap. Ashley, of course, is more concerned about her kids.
"That's going to be a difficult time: the emotional piece of being apart [from the girls] for so long."
Despite all this, Jackson is a pretty typical 5-year-old boy. We spoke with Ashley while she was in the car (because as all moms know, sometimes that's legitimately the only time you have for phone calls -- when the kids are strapped in and somewhat distracted). And in true kid fashion, Jackson was bugging his mom about the sucker he was waiting for after a trip to the bank.
"He knows he has a lump," Ashley says. "We haven't told him what it's called or anything, just because you hear so much negative talk about the 'C' word, and we don't want him to be scared -- it's already scary enough for him without knowing all of the details."
Your support this month will help this wonderful family with expenses relating to Jackson's upcoming surgery, from travel to hotel stays to childcare for Macie and Avery.
"It's shitty that this is all going on," Ashley says. "But if he were NOT here? That would be worse."
Written by Jordan K. Turgeon