STILL KICKIN HERO JANUARY 2016
EVERY MONTH, OUR PROCEEDS SUPPORT A NEW PERSON OR ORGANIZATION WHO DEFINES WHAT IT MEANS TO BE STILL KICKIN.
MEET STEVE AND STACY LUFKIN.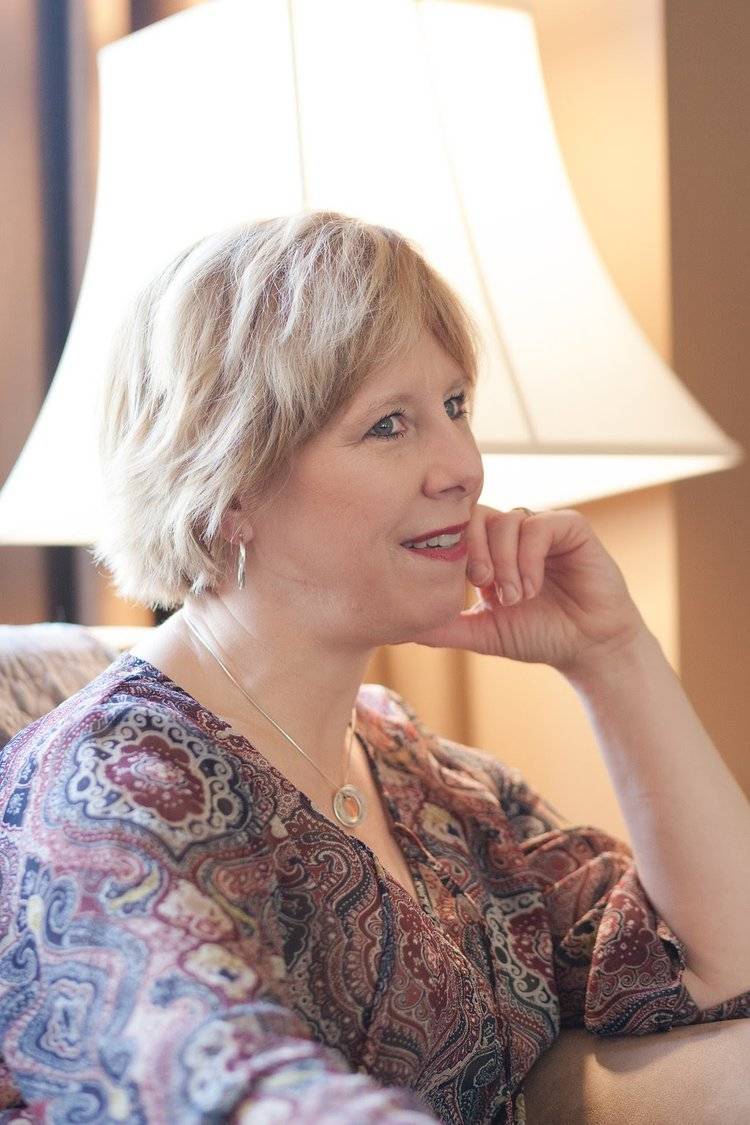 When Stacy Lufkin was diagnosed with cancer in 2007, her youngest son was 10 years old. Cancer is a big word for a little person, but he'd watched his mother do the Susan G. Komen 3-Day that summer, and he knew one thing: the survivors wore pink.
"You'll get to wear a pink shirt!" Zach shouted.
And it was decided. Stacy was going to survive.Call that what you want (adorable, heart-melting, the kind of childhood innocence we'd all pay a fee to just have one tiny sip of), but the Lufkins call it faith.
"In today's world, we want proof of everything, but faith is an action," Stacy says. "It allows for questions. It allows for suffering. And for goodness."
Stacy settled back into the rhythm of teaching social studies, and Steve kept on being the superhuman he always was: teaching high school math at Henry Sibley High School in the suburbs of St. Paul and coaching football, basketball and baseball. He ran. He played with their boys. He was always on the go, always in motion.
But then, that momentum got hard to maintain. It was subtle at first. Some tightness in his legs that turned into a limp. The kind of thing you could mistake for a pinched nerve until your wife insists you go to a doctor. A doctor who orders an MRI, and then another one. Who pushes you on to a neurologist, who just lays you on an examining table and looks at you, then orders another test, a brace for your leg and asks you what your biggest fear is.
Steve and Stacy had been Googling – separately – because that's what we do now in times of trouble, and the oracle of the internet had given them a pair of possibilities: Multiple Sclerosis or ALS.
"ALS," they both replied, and their doctor deflated in front of them.
Steve and Stacy were both praying for it to be MS, because as far as terrible, debilitating and lethal diseases go, it seemed like the lesser of two evils.
But you don't get to actually pick which terrible, debilitating, lethal disease takes root in your body. Their biggest fear was here, and it had already begun its takeover of Steve's strong, capable body. The man who coached hundreds of high school athletes walks the halls of Henry Sibley with leg braces or rides on a scooter, because when you love what you do, nothing is going to keep you from it.
"When you can't tie your shoes on your own, be glad you have shoes," Steve says. "Be glad you have someone to help you tie them."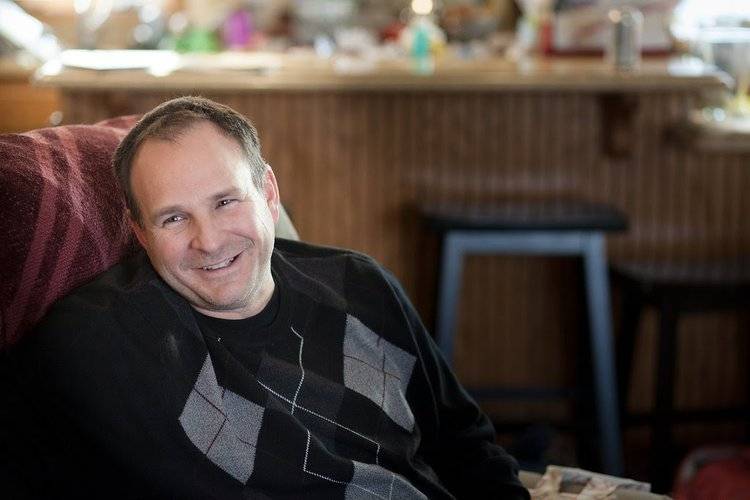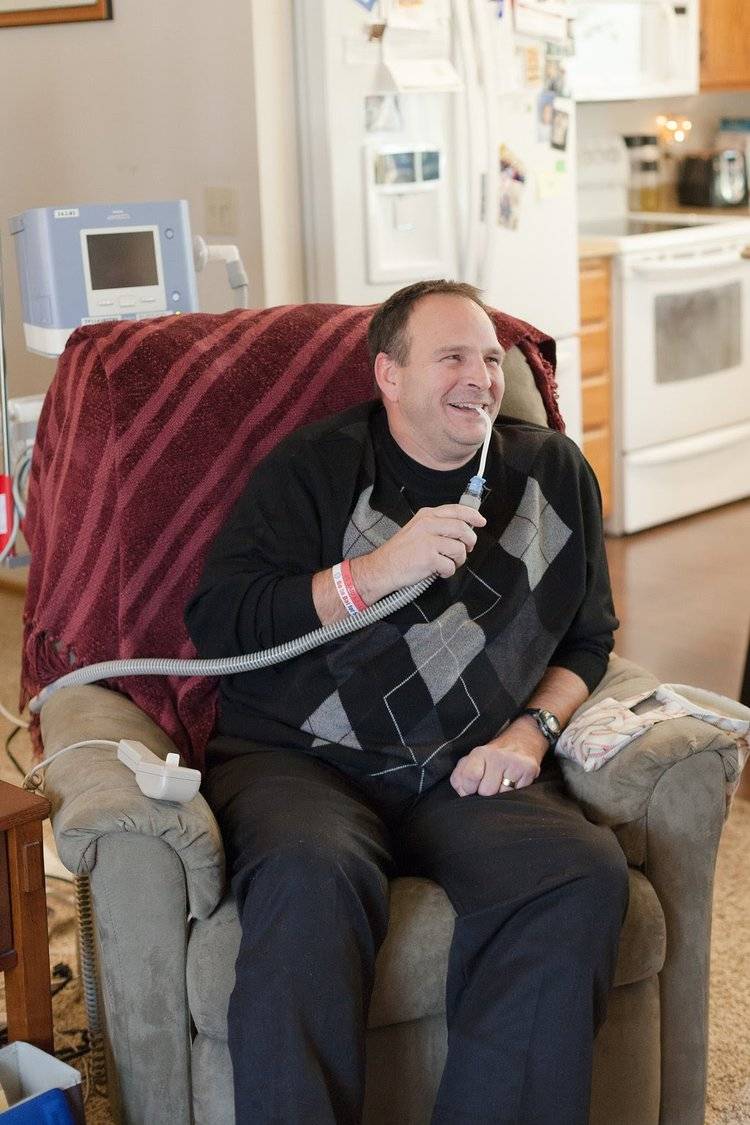 The evidence of ALS is all over their home. Steve's respirator sits beside his recliner, and the contents of Stacy's craft room crowd into their warm, homey kitchen while their home is remodeled -- not with the new three-season porch and dining room they'd planned on for years, but with a fully accessible master suite with wheelchair access and an elevator. A friend raised all of their furniture to make it easier for Steve to comfortably sit, and the community they've served for more than 20 years has pulled together around them.
In a few weeks, Stacy and Steve will be in Colorado. It's a trip that used to involve just a pair of plane tickets but now includes coordinating care with a series of medical professionals they never imagined knowing and inventing a way to carry a respirator in a backpack without getting snow on it while you're skiing.Oh, yeah. Steve's going skiing.
Because when you're a man who has touched as many lives as he has, it's only natural that the moment you're sure you'll never ski again, someone will reach out to help you try adaptive skiing.
We planned to spend an hour with the Lufkins, but it turned into two. Or three. Maybe more. We kind of lost track of time. It happens sometimes when you're the in the presence of someone you're supposed to know.
Faith is hard. It's really hard. But they make it look easy. And on a Sunday afternoon, just before Christmas, we saw why: because when they look at one another, they see love and compassion and resilience. They see their wedding vows in action and the wonder of technology where they could see the inconvenience and injustice of illness. They see the best side of the worst things. They see proof."Failure gives you an opportunity to find out who you are, to lead you to what's next," Steve says. "My days now are filled with little failures. When my left hand stopped working, I learned to be right-handed. It's not, 'What did this take from me?' but 'Where will this lead me next?'"