STILL KICKIN HERO MARCH 2019
Every month, we provide financial support to an awesome person or family
going through something awful.
Meet Rachael.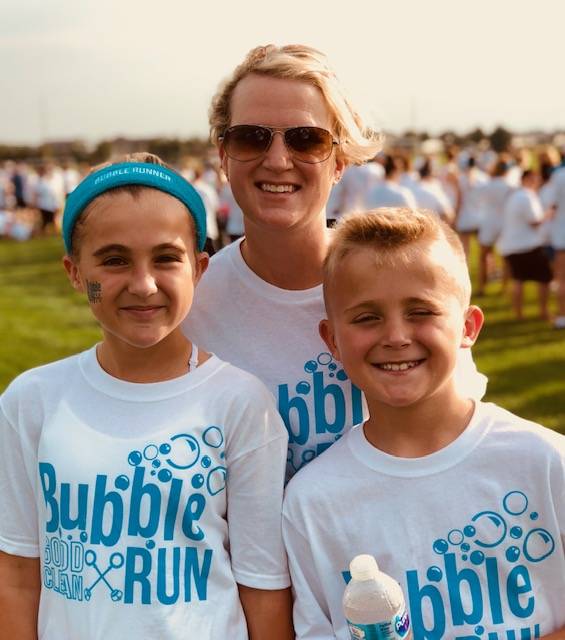 Things started going awry for Rachael Masters about 10 years ago ("awry" is probably/definitely too much of an understatement, but we digress). A baby boy born very prematurely and a not-at-all-pretty divorce left Rachael physically, emotionally and financially tapped.
But Rachael persevered, and she and her two kids were finally able to move into their own townhome. They were back on their feet. Things were looking good.
(We wish we could end the story here. Really, we do.)
In 2012, Rachael was diagnosed with stage 2 breast cancer -- a diagnosis that was quickly upgraded to a very aggressive stage 3. She was a 35-year-old single mom with a 3-year-old son and a daughter starting kindergarten. Dying was not an option. So she underwent a bilateral mastectomy, chemo and radiation. All were successful. Things were looking good.
(This would also be a good place to end the story, we know.)

Fast forward to 2018. Rachael was due for some scans and blood work. The same scans and blood work she'd been doing for the past five years (and which had been coming back clear). This time, her bones lit up like a dang Christmas tree. Rachael's breast cancer been "upgraded" yet again -- to stage 4 metastatic.

Because Rachael's cancer is hormone-receptive, she underwent a total hysterectomy last year at age 40. "Estrogen just doesn't like me," she joked during our chat. "I can't have it in my body."

But even though a stage 4 metastatic cancer diagnosis sounds really bad, Rachael remains hopeful. "I keep living my normal life like I don't have it ... It's not necessarily a death sentence anymore," she told us. "It's kind of like living with a chronic illness -- you just have to stay on top of it and manage it." She's still working full-time (yes, with stage 4 cancer), but she lives paycheck to paycheck, and that creates a lot of stress.
With your help, we're giving Rachael a financial grant so she can focus less on her finances and more on her health and spending time with her kids.