For four years, Still Kickin has created a community around two simple words.
Now, you have the chance to make them a little more personal!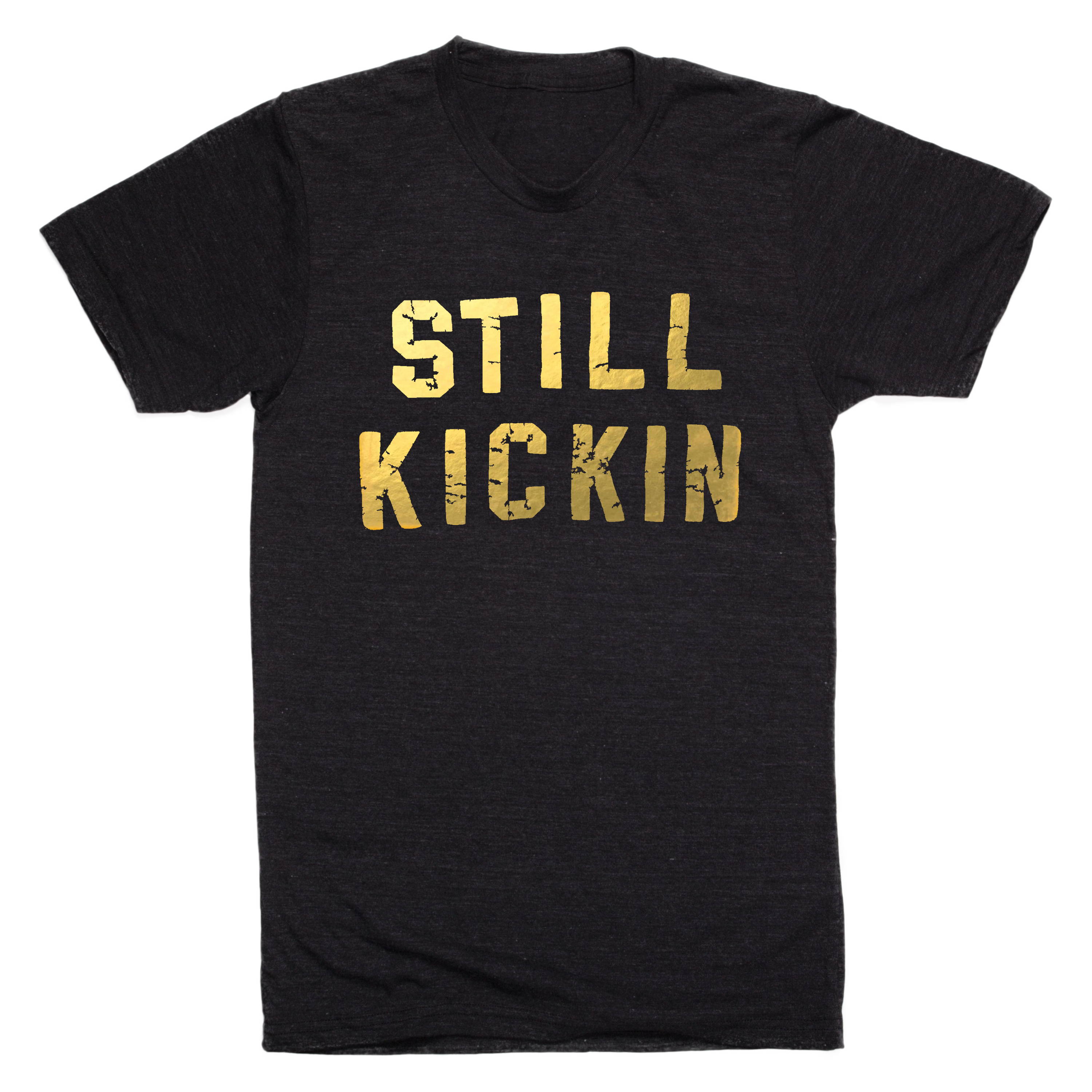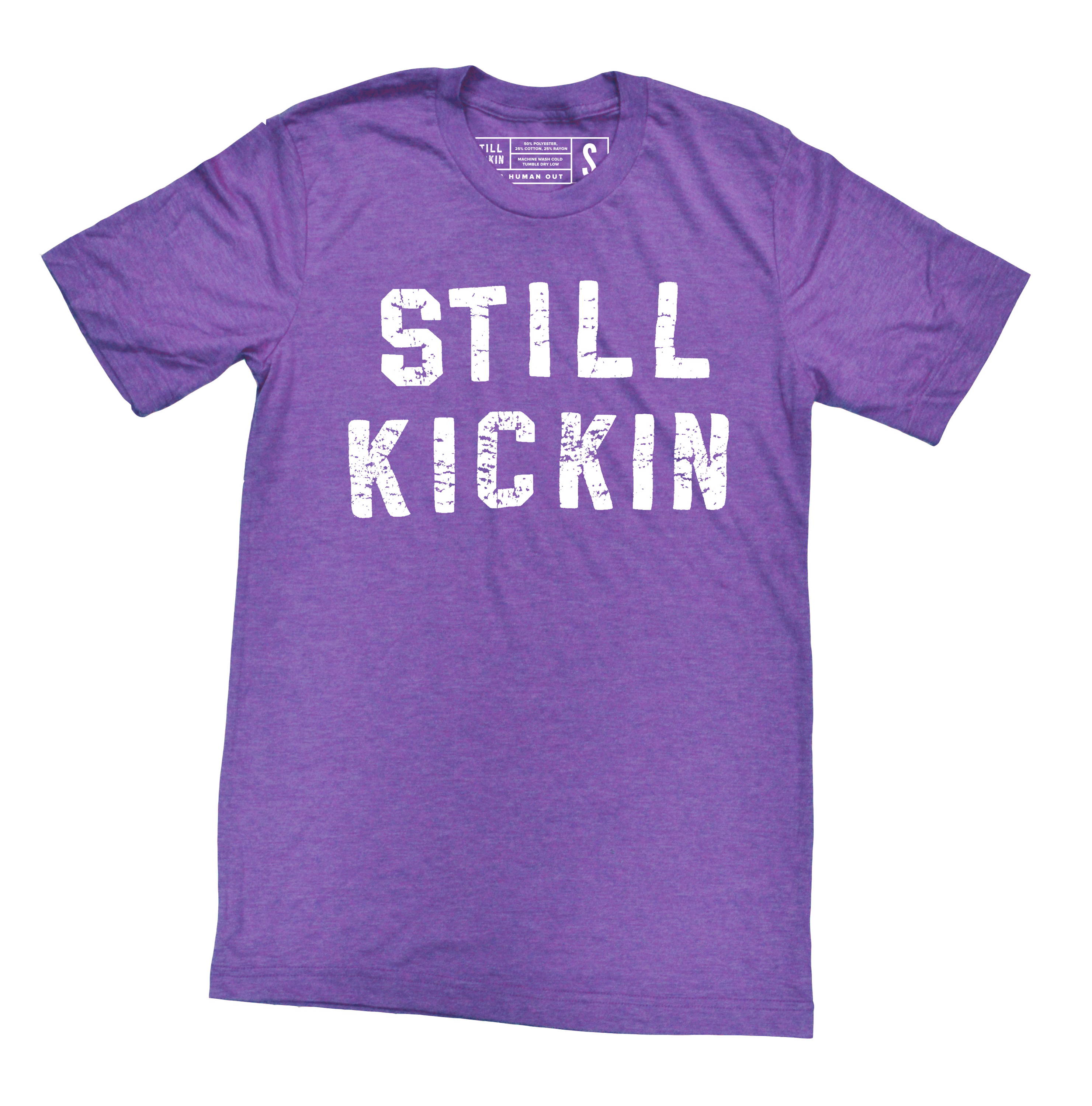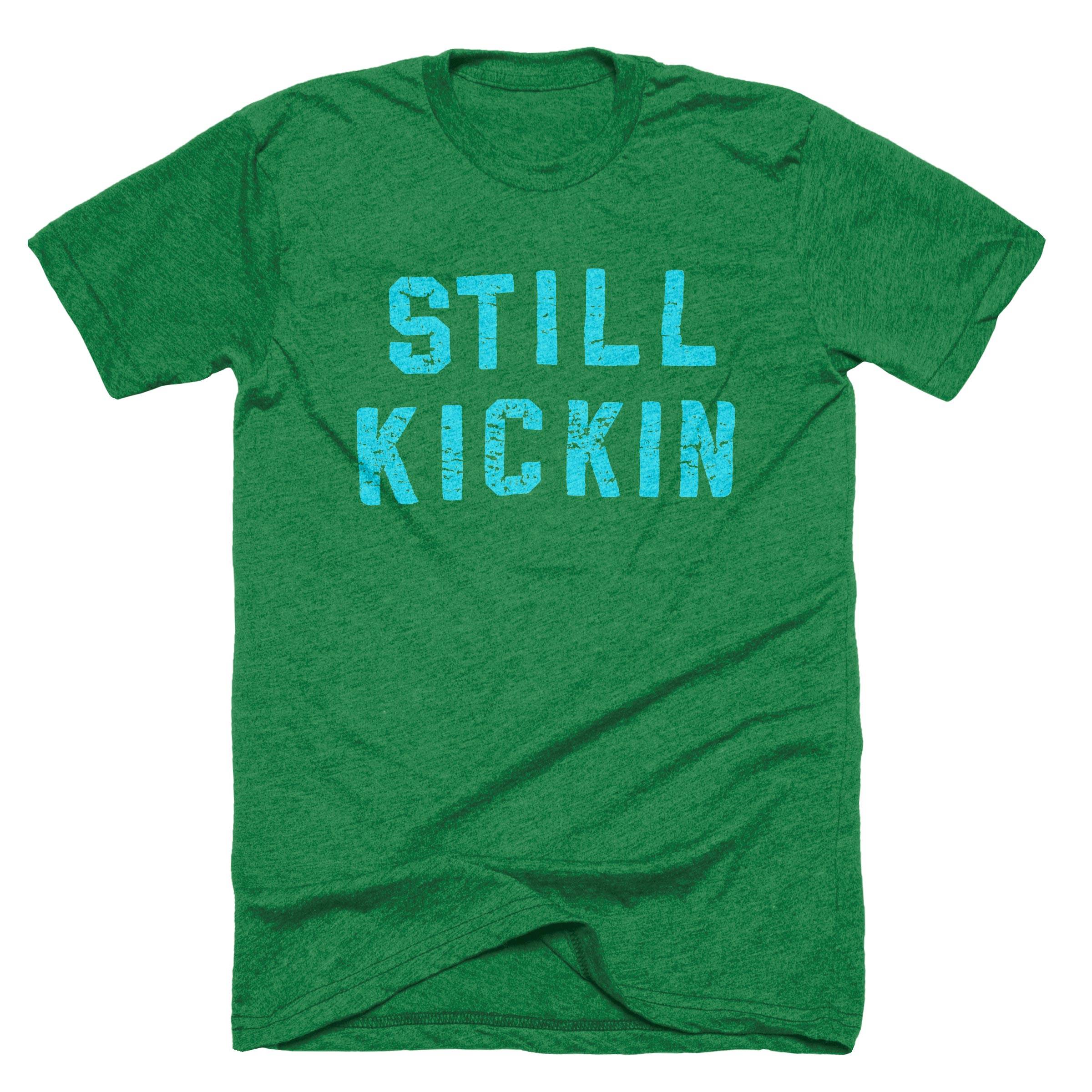 Have a big order to place?
Want to buy a bunch of shirts in a specific colorway?
Need a great shirt for your group?
That's where we come in. Now, you can create your own custom Still Kickin t-shirt — with our help — that your friends and family can rock as a motto and rallying cry.Sell them a fundraising event. Deck out your team for that charity run. And after the event is over, wear your tee out in the world to remind your person you support them, dang it!
It's not hard, we promise. First, fill out the customs order form with what you're looking for.
We'll source the tee you want from Next Level or Canvas and offer recommendations to determine the PMS color that works best with that tee and your color request. We'll also help you with sizing breakdowns, retail cost recommendations based on your purpose, and we'll work with the printers to produce and ship your tees.
We'll even provide you information on ways you can collect payments to make it easy both for individuals or as part of a larger event.
We'll print our original Still Kickin logo on unisex t-shirts that are bound to turn into your favorite shirt to wear.
The minimum order is 12 shirts, which is approximately $24 — but we recommend ordering least 48 t-shirts to get the cost down to $14 each!
Any and all colors are available for your custom design, but keep in mind a more-than-one-color print or specialty print will increase the cost per tee.
Every shirt comes with a custom Still Kickin label.
We recommend beginning the design process 3-4 weeks prior to your planned wearing or event to avoid any expedited fees. (Once the design is approved, production takes 2 weeks.)
We can't wait to see what you create!