STILL KICKIN HERO September 2019
Every month, we provide financial support to an awesome person or family going through something awful. Meet Valerie.

When Valerie Denis got sick a few years back, she thought it was the flu. And we've all had the flu, right? It totally sucks, but it passes for most of us eventually.
It didn't for Valerie. Instead, new symptoms cropped up every month or so, each one more severe than the last. Neurological issues. Trouble concentrating at work or remembering even the simplest things. Eventually, she lost vision in her right eye due to optic nerve inflammation. "The pain was atrocious," Valerie told us.
But Valerie loved her job working for a mental health nonprofit. She'd built her entire education and life around addressing disparities in her community, particularly mental health disparities, and she was determined to continue that work. "Serving my community was the core of who I was."
So Valerie slapped on an eyepatch and visited specialists to figure out what the heck was going on. When she could no longer stand on her own when riding the Metro, a doctor convinced her to take a leave of absence. "It should've been a relief to be able to focus on my health and get answers, but it became an unending battle," Valerie said.
After several misdiagnoses and years of not being taken seriously by doctors, Valerie learned she has myalgic encephalomyelitis. The condition is often referred to as chronic fatigue syndrome, but Valerie — and many others with ME — don't use that name. Because it implies that Valerie is just... always fatigued? Really, really tired all the time? (And aren't we all?)
"When you reduce a whole illness to just one symptom — fatigue — it undermines it," Valerie said.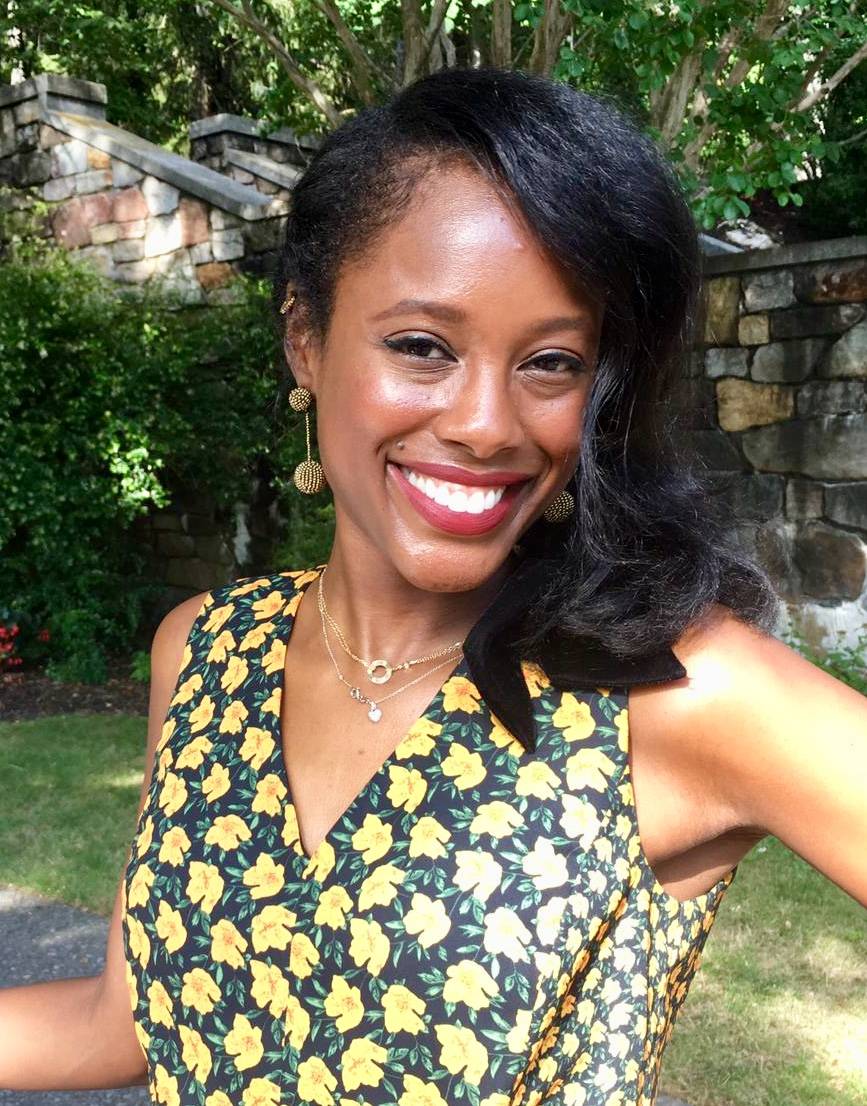 And myalgic encephalomyelitis is way more than just "being tired." Valerie experiences chronic, unbearable pain that doesn't have any known cause. She can't remember the last time she felt rested. She feels so constantly exerted that any kind of minor activity can leave her sidelined for days. When she says she's unable to get out of bed, she means it — sometimes she can't even lift her arms. Her memory isn't what it used to be (and she's only 35 years old).
Sooooo yeah. She's not just "tired."
Valerie is currently working with a lawyer to build a case to reinstate her long-term disability benefits (which she previously had but which were baselessly cancelled with half a day's notice last April. She'll soon visit with an ME specialist to come up with a plan to manage her condition. But that specialist is in New York, and Valerie is not.
With help from your merch purchases and donations, we're giving Valerie an unrestricted financial grant to #HelpAHumanOut as she continues to navigate this new life. And that new life is tough sometimes. But on good days, Valerie feels hopeful for the future.
"There are ways to keep living. To have a life that is different, but hopefully just as meaningful and fulfilling," she said. "We just have to keep an eye open for what and where they are."