We're a Minnesotan organization, which means we don't like to brag and aren't the best at talking about ourselves, but sometimes we do cool stuff, and sometimes that cool stuff gets highlighted by cool people in the media. It would be rude not to share the highlights, right?
STILL KICKIN TURNS 3!
Our Founder Nora McInerny and COO Lindsay Wenner met with Jason DeRusha and Matt Brickman at WCCO about all of the party festivities and how Still Kickin helps our community.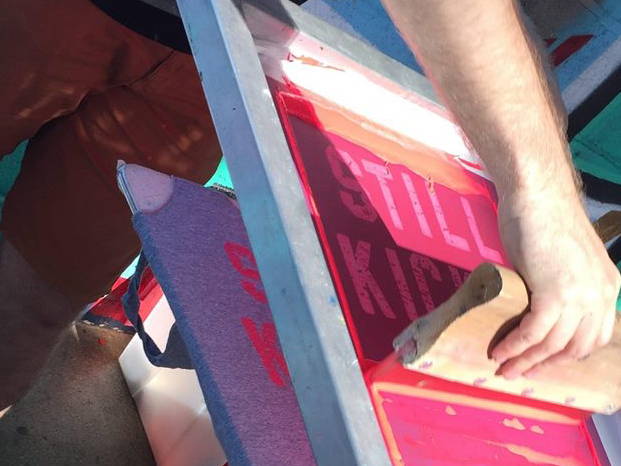 33 SHOPPING & STYLE EVENTS FOR DEC. 5–10 / MINNESOTA MONTHLY
Join Still Kickin founder, author, and podcaster, Nora McInerny, for a live t-shirt printing event at the Mall of America's new RAAS Local Market Holiday Pop-up shop. The event will showcase the brand's FeMNist t-shirt, which was designed by McInerny's late husband, Aaron Purmort, before he died from brain cancer in 2014—a shirt that's especially powerful given recent news. Attendees can pick out a shirt and print the logo in the color combination of their choice in store. Wednesday from 6–9 p.m. @ Mall of America, 262 West Market (located outside Nordstrom on the 2nd level), Bloomington, mallofamerica.com.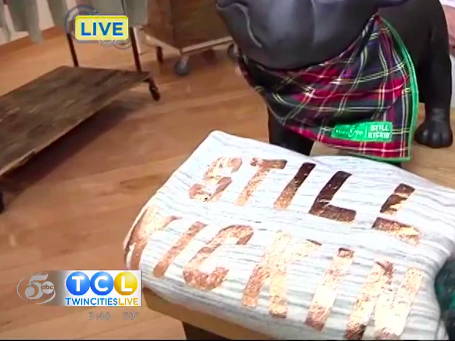 MINNESOTA MARKETPLACE AT MALL OF AMERICA / TWIN CITIES LIVE
"The pop up shop features 20 local brands and they are all under one roof.
Shoppers can find everything from baked goods, beauty products, clothing, home decor, and specially handcraft accessories.
Minnesota Marketplace is located on the second level on the west part of Mall of America. It will be open through the Super Bowl."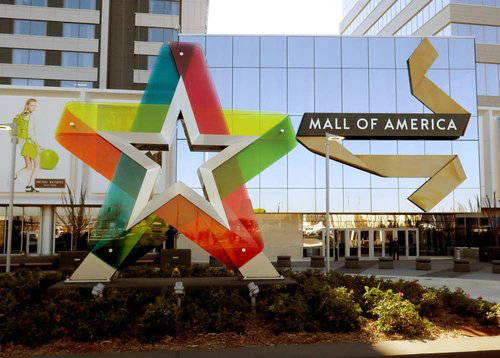 MINNESOTA MAKERS POPPING UP DURING SUPER BOWL/ MINNESOTA MONTHLY
"... the MOA holiday pop-up lineup includes nearly 20 Minnesota makers, including Fringe and Fettle, Goodrich & Grand jewelry, True Activewear, Pearson's Candy, Thumbs Cookies, UrbanUndercover, Isadore Nut Company, Mill City Fineries, Northern Glasses, Great Lakes Collection, i like you, Beer Dabbler, Poppy, Sanborn Canoe Co., Pillbox Bat Co., Leather Works Minnesota, Worker B, Nora McInerny's Still Kickin, and Spinning Wylde cotton candy."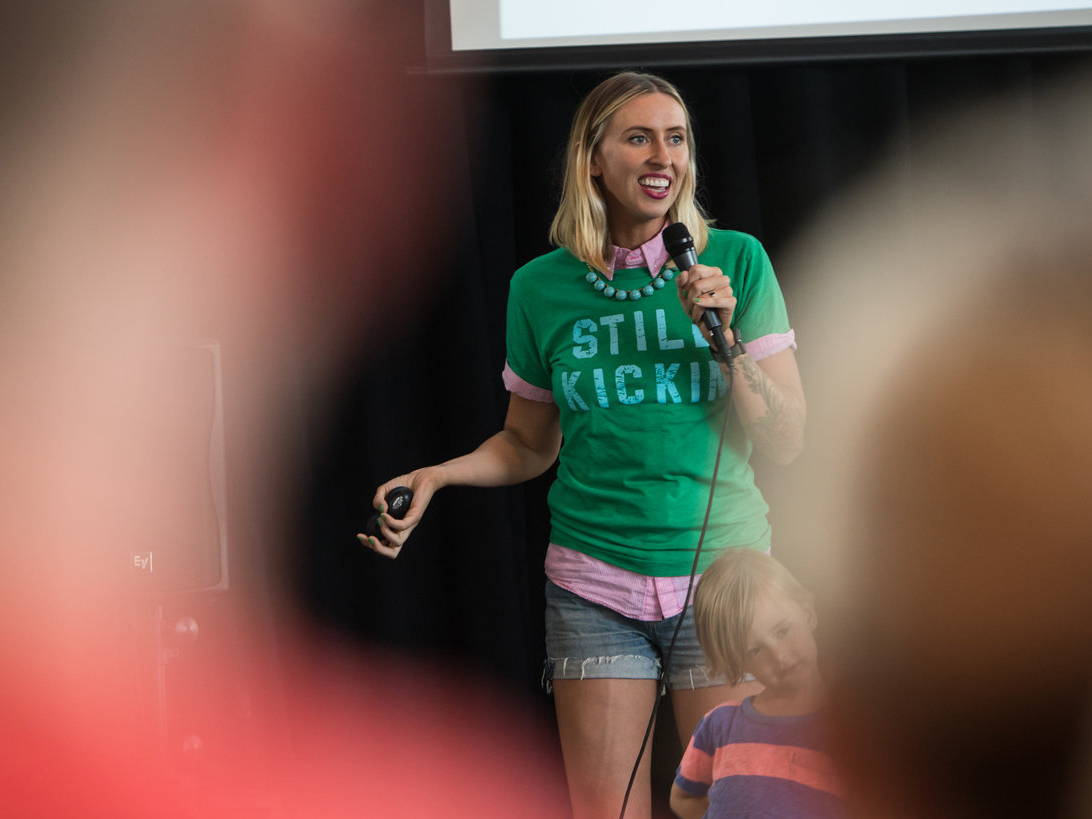 NORA MCINERNY ON CHARITY STILL KICKIN: 'IT'S A COMMUNITY OF PEOPLE WHO GIVE A RIP ABOUT STRANGERS' / CITY PAGES
"This Monday, Still Kickin will celebrate its second birthday with a massive all-ages bash at Bauhaus Brew Labs. The event will spotlight the work Still Kickin has done over the past 12 months, offer attendees the chance to purchase swag, and serve as the unveiling of the 2017 Still Kickin Summer Pale Ale, created by the Northeast brewery.
The party this Monday will also shine a light on some of those past heroes while raising funds for new ones, but without all of the stuffy pomp and circumstance of your average charity event."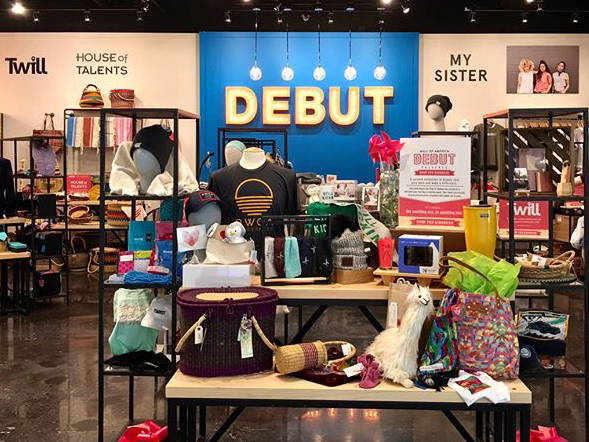 MALL OF AMERICA STORE DEBUT ANNOUNCES NEW PHILANTHROPIC COLLECTION / MINNESOTA MONTHLY
"Following the craftsmanship-themed product offerings of its initial launch last November, the Mall of America store Debut will roll out a new collection of goods from local and national brands next month. Dubbed Shop for Kindness, the second collection highlights brands with philanthropic missions ...
... Another highlight is Still Kickin, a Minneapolis-based nonprofit founded by author Nora McInerny that sells a line of activewear. A portion of proceeds from events and sales of the 'Still Kickin'-branded tees, sweatshirts, leggings, and coffee mugs help support a new 'Still Kickin Hero' each month."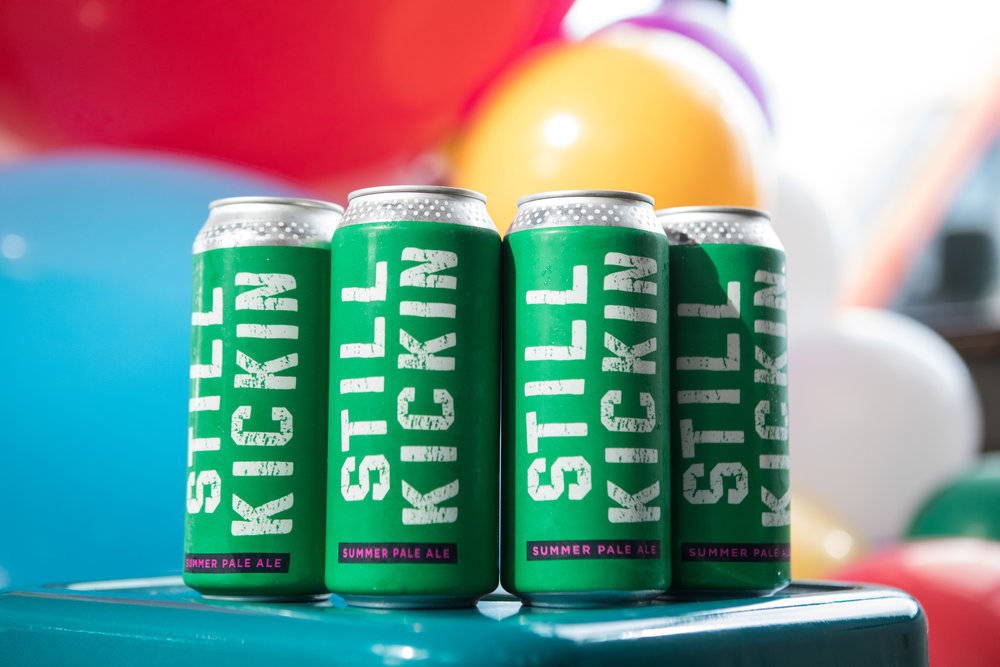 BAUHAUS' STILL KICKIN BENEFITS A GOOD CAUSE –AND TASTES GOOD, TOO / PIONEER PRESS
"Bauhaus is kicking off a new program they are calling On the Haus, which will aim to foster a sense of community through partnerships with nonprofits, by brewing a beer that will benefit charity Still Kickin.
McInerny Purmort's husband, Aaron Purmort, died of brain cancer in 2014, and just months after his death, she wrote a book about it called 'It's OK to Laugh (Crying is cool, too).' Brewery co-owner Mike Schwandt used to work with Aaron Purmort, and the whole Schwandt family was enamored with Still Kickin, which promises to 'help awesome people going through terrible things.'"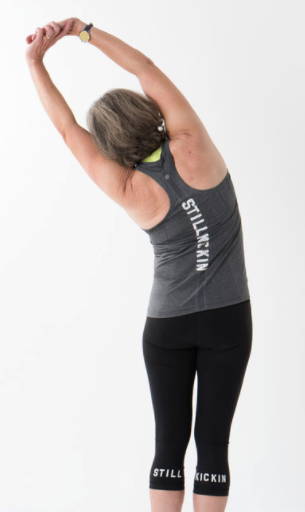 STILL KICKIN DEBUTS NEW LINE WITH LULULEMON / MINNESOTA MONTHLY
"One major athleisure brand has taken notice. Last week, Still Kickin announced a collaboration line of athletic wear in partnership with Lululemon. Though the initial line of eight products—including leggings, tanks, tees, and long-sleeved shirts featuring Still Kickin branding—was made available for sale just last week, it's already nearly sold out, prompting a reorder and four to five additional products in the works. I spoke with McInerny Purmort about the collaboration, some of which will be available for sale in person during this Thursday's Still Kickin pop-up at Bauhaus Brew Lab."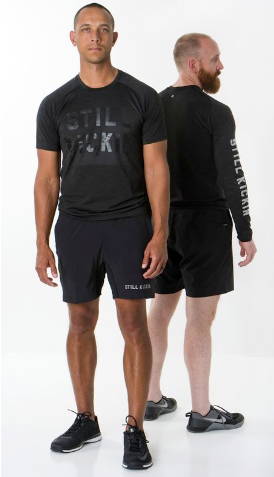 STILL KICKIN TEAMS UP WITH LULULEMON / MPLS.ST.PAUL MAGAZINE
"In one of those sorts of moments writer Nora McInerny Purmort describes as 'CAN YOU EVEN BELIEVE THIS IS REAL LIFE??' her year-old non-profit Still Kickin has teamed up with lululemon on an apparel collection.
'It's a natural next step in our evolution: Still Kickin is so deeply tied to the miracle and privilege of being alive,' Purmort says. 'People wear our apparel to chemo, to the top of Mount Kilimanjaro—really!—to marathons, and to their gyms. Having a true active wear collection with one of the biggest names in active wear? Amazing.'"