Our online shop is always open, of course, but you can find Still Kickin merch other places, too!
We're back for another season at Mall of America! Now through January 31st, 2019 we'll be at Fourpost. A new marketplace focusing on smaller up and coming brands. Fourpost is located at S204 (2nd floor, best parking in the East Ramp). Come check us and the 30 other brands out - for all of your holiday shopping needs.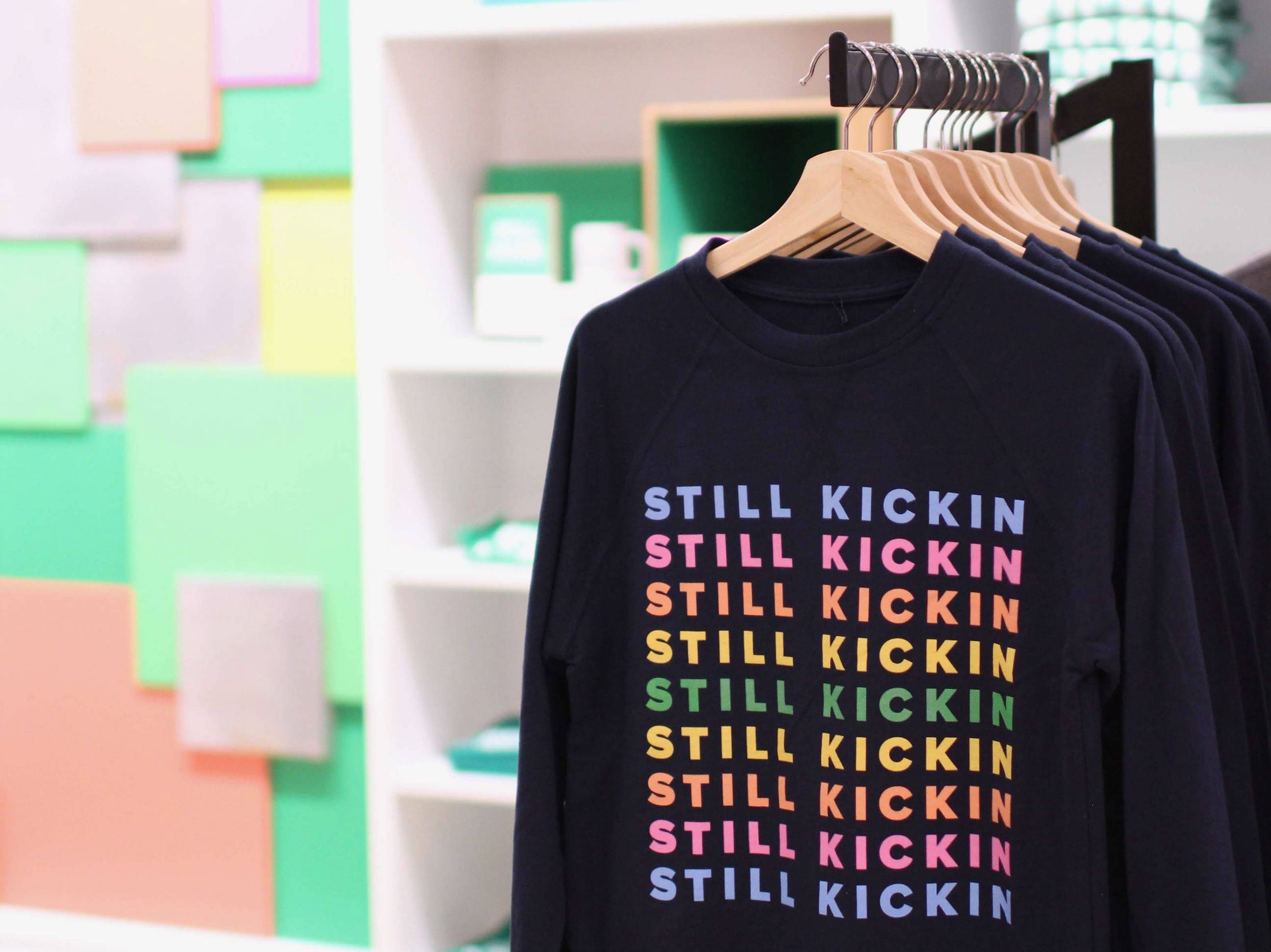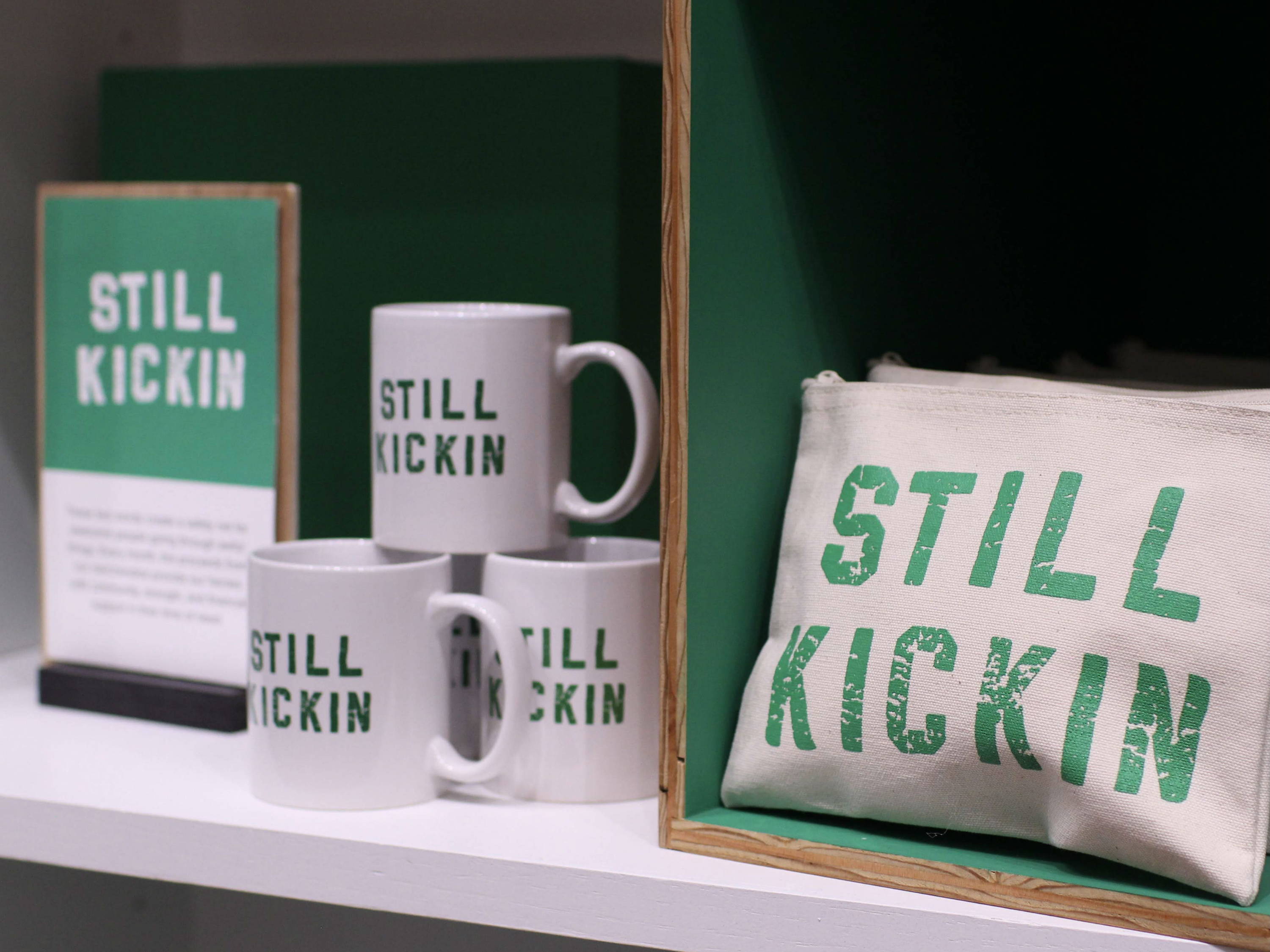 North Local market - city center
Do you work downtown? Frequent the skyways? Then stop into North Local Market at City Center - 33 S 6th Street - on the first floor. We'll be open in this Holiday Market between now and December 27th.
We're often putting up (pop-up) shop across the Twin Cities.

Keep watching our social media accounts and events page to see where we're headed next!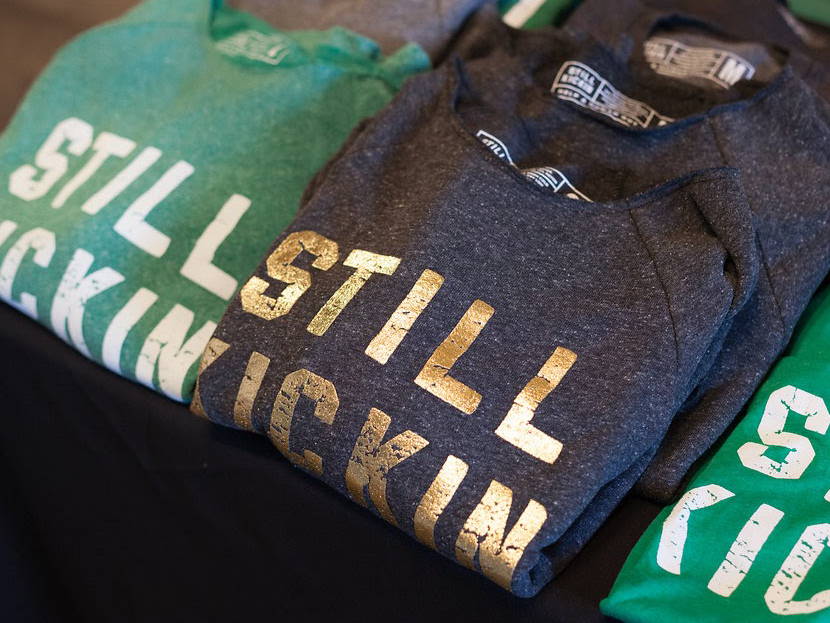 When you shop from one of our partners, a portion of your purchase goes back to Still Kickin and our Heroes.
Visit our Give page to learn more.