STILL KICKIN HERO OCTOBER 2019
Every month, we provide financial support to an awesome person or family going through something awful.
Meet Lori.

Lori Becicka is a nurturer through and through. She's a single mother to four adult children and also to four of her grandchildren, whom she adopted in 2013 due to an unsafe living situation.
(So if you're doing the math, that's eight kids!)
For more than 20 years, Lori worked as a nurse "and loved every second of it." After adopting her grandchildren, she had to leave her career behind to ensure the kids got the care and attention and love they needed.
Then, in August 2018, Lori started having excruciating pain in her right kidney. Six months later — after three misdiagnosis, seven biopsies, numerous CT scans, and a bone scan and PET scan — doctors found the culprit: stage 4 transitional renal cell urothelial carcinoma. Or, in more simpler terms: a rare, incurable form of bladder cancer. And it'd already spread to her lymph nodes, adrenals, skull, ribs, spine, femur, and hips.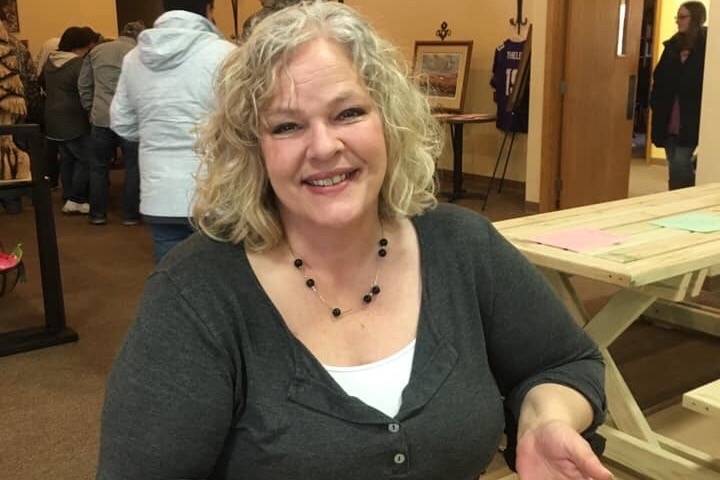 Lori's treatments have been going well — way better than expected, in fact! But all of this has (obviously) put a huge financial strain and plenty of stress on Lori and her family. Still Kickin is giving Lori an unrestricted financial grant to #HelpAHumanOut.
Through everything, Lori refuses to let the tough stuff get her down. "Only God knows if I will be here for more than a year (or hopefully more), but each day will be bright as we make it," she told us in her application. "Death doesn't have to be scary or doom and gloom for children — it can be a beautiful experience if you make it that way and include them in the good and the bad the ups and the downs."