"Still Kickin AND lululemon? They asked, and we said YES!"
On this page, you'll find some of the highest quality workout gear made, proudly telling the world you're Still Kickin and you stand with our Heroes. Just like everything else in our shop, your purchase from the collection below supports this month's Still Kickin Hero. All you need to do is:
1. Look through this page, see what you like.
2. Fill out the form at the bottom of the page.
3. Follow email instructions sent back to you.
4. Get product, wear, enjoy and share on social with @stillkickinco.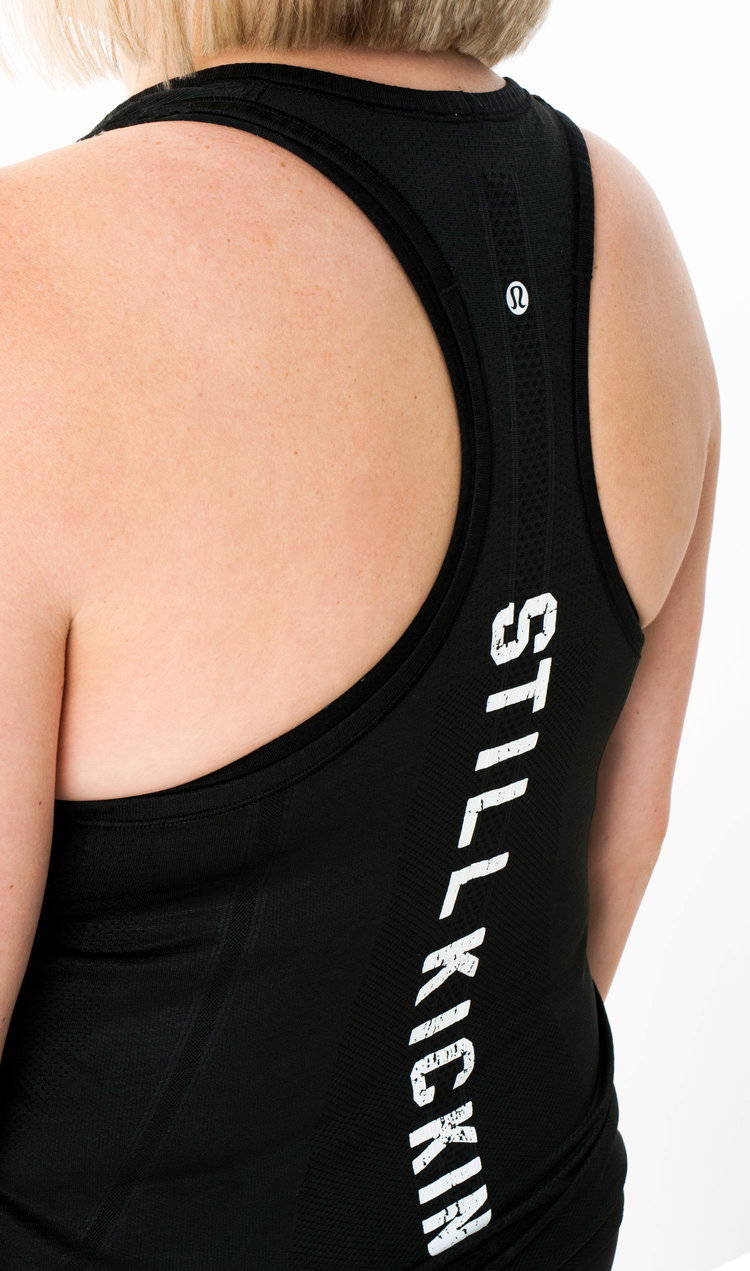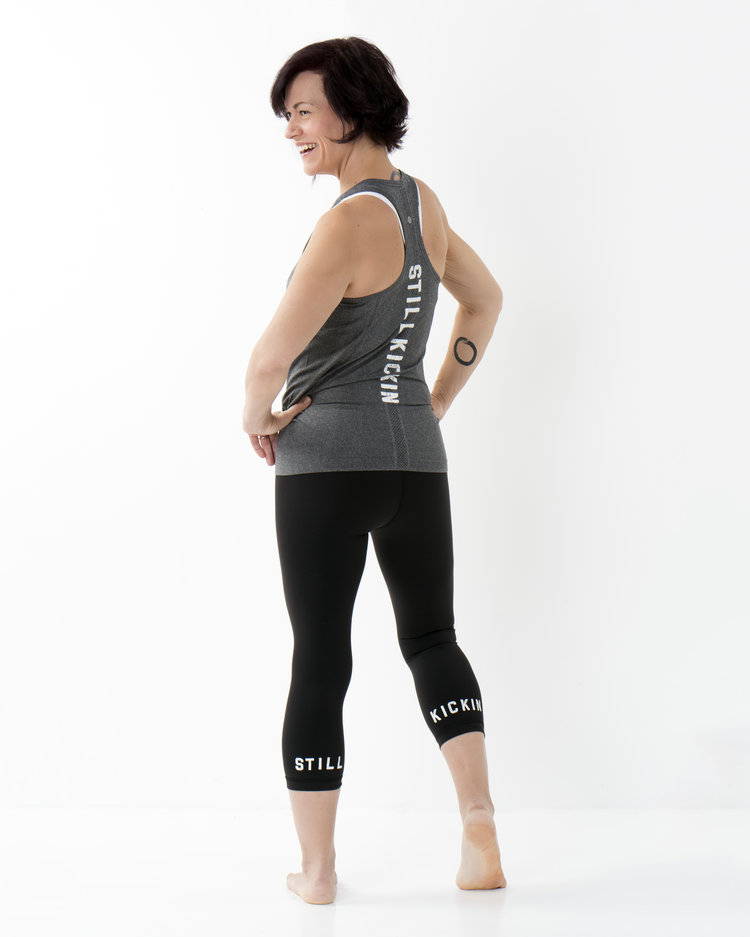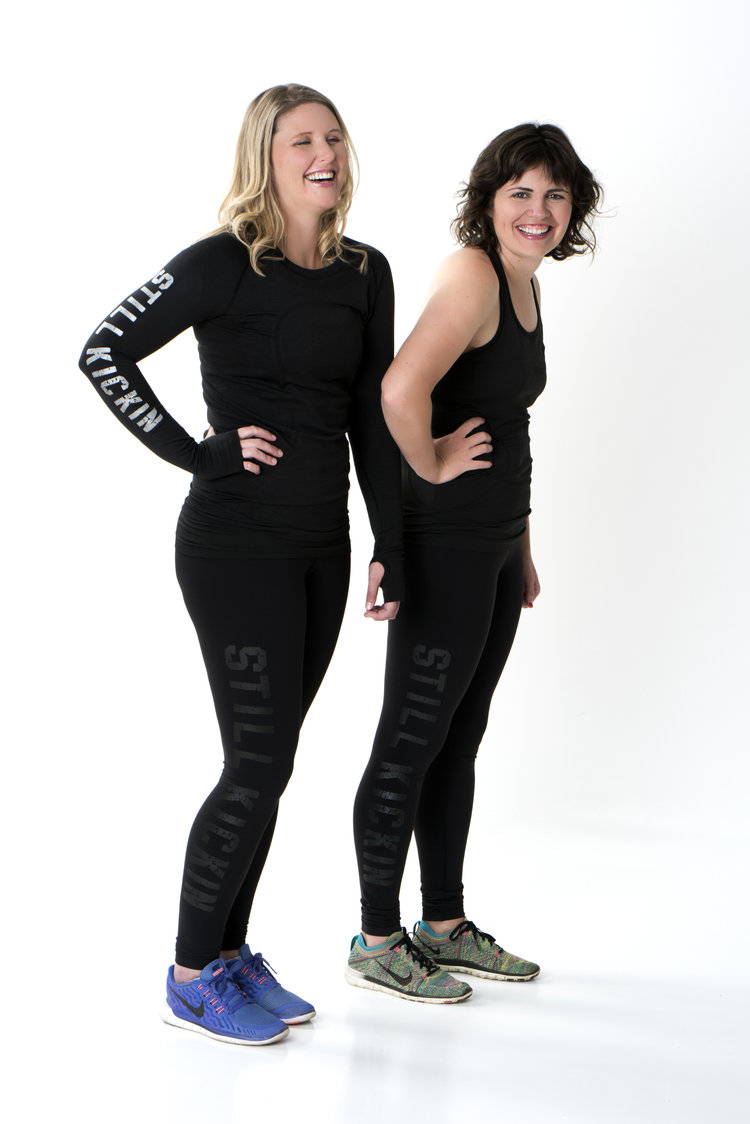 WOMEN - SHOULDER TO WAIST
Swiftly Tech Racerback - $58
Swiftly Tech Long Sleeve - $78
Black crewneck
Long sleeves with thumbholes
Still Kickin in reflective print down the right arm
For more info: Swiftly Tech Long Sleeve @ lululemon
Tech Tee Short Sleeve - $68
Black crewneck

Short sleeves
Still Kickin in reflective print across the right arm
For more info: Swiftly Tech Short Sleeve @ lululemon
Black jacket

Still Kickin in reflective print down the right arm/back of neck
For more info: Run for Cold Jacket @ lululemon
Black

Mid-rise - cropped, Still Kickin in white on the back of each calf
High-rise - cropped, Still Kickin in black down the right leg (similar to full legging shown)
For more info: Wunder Under Pant III @lululemon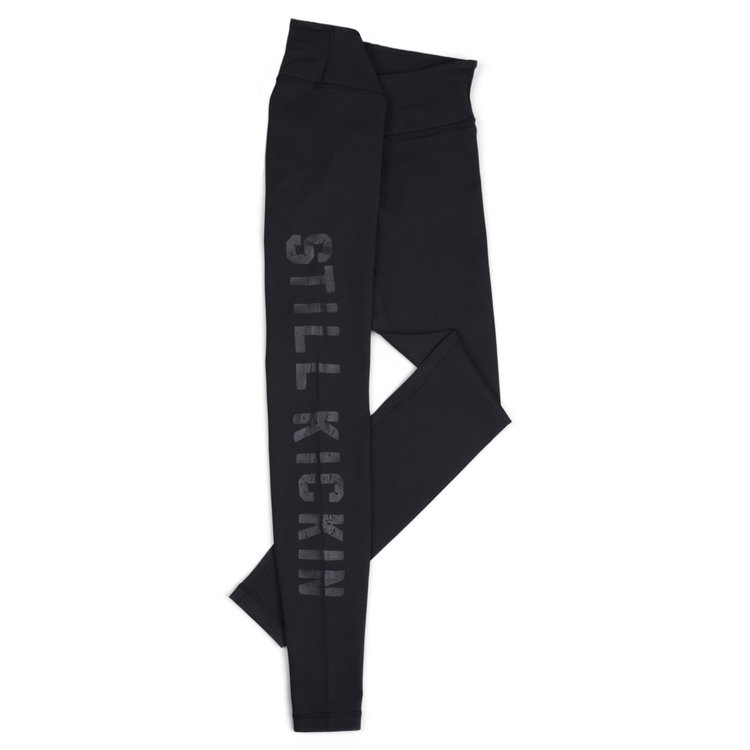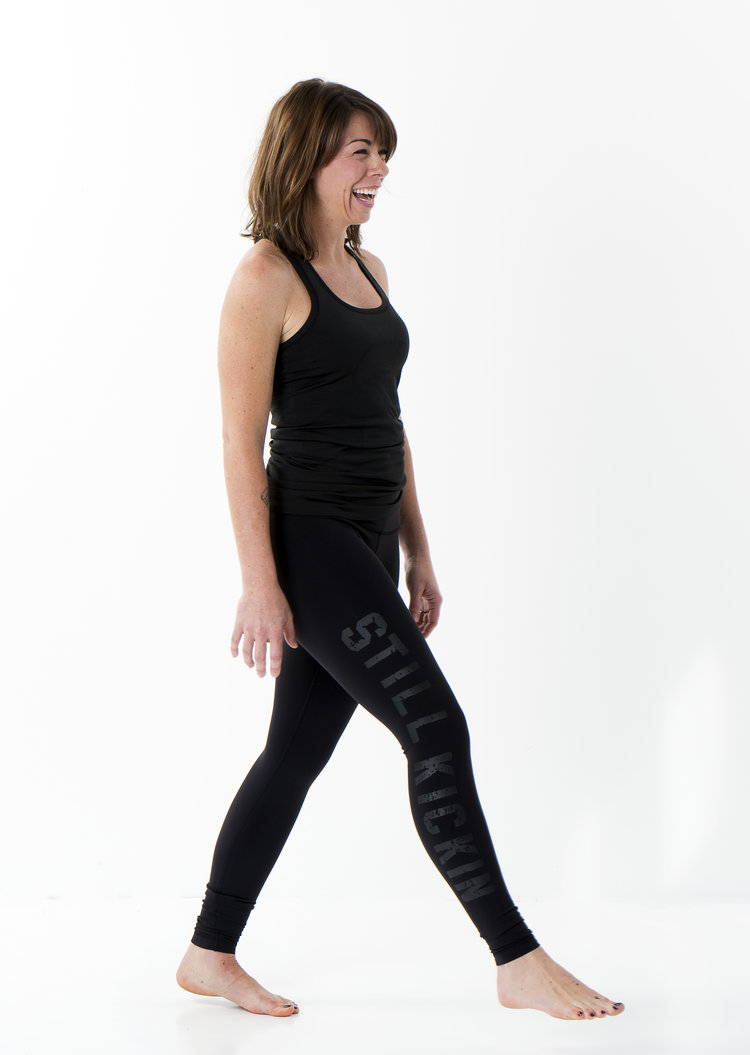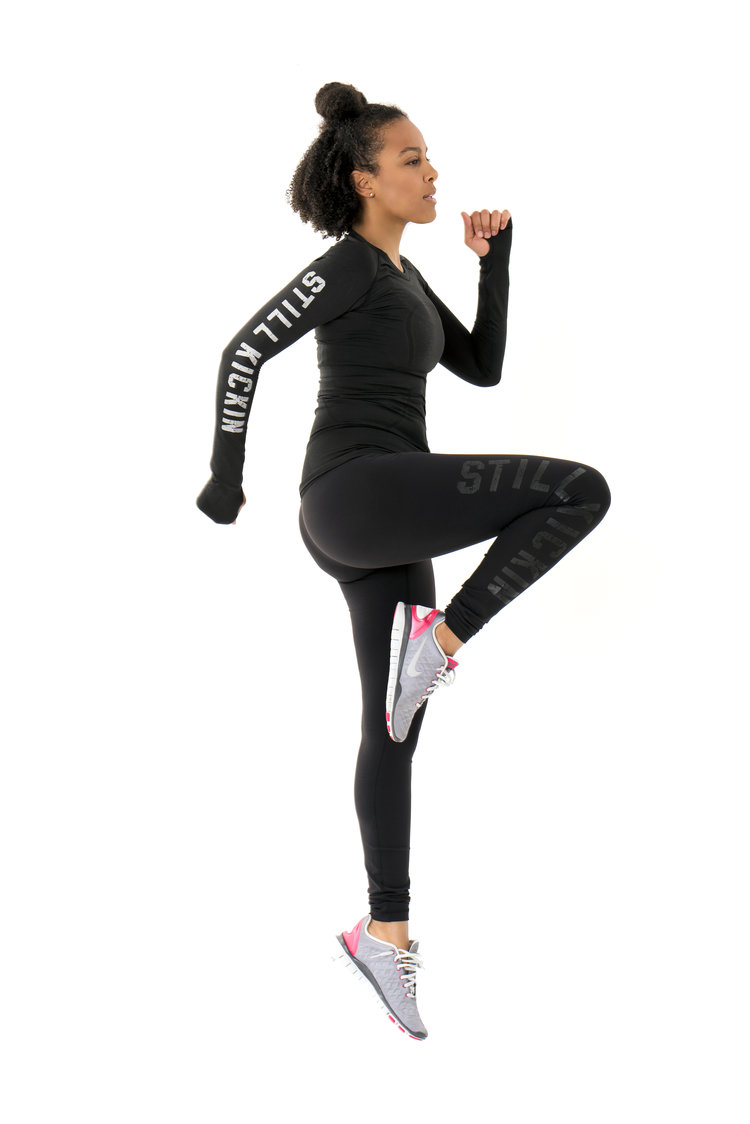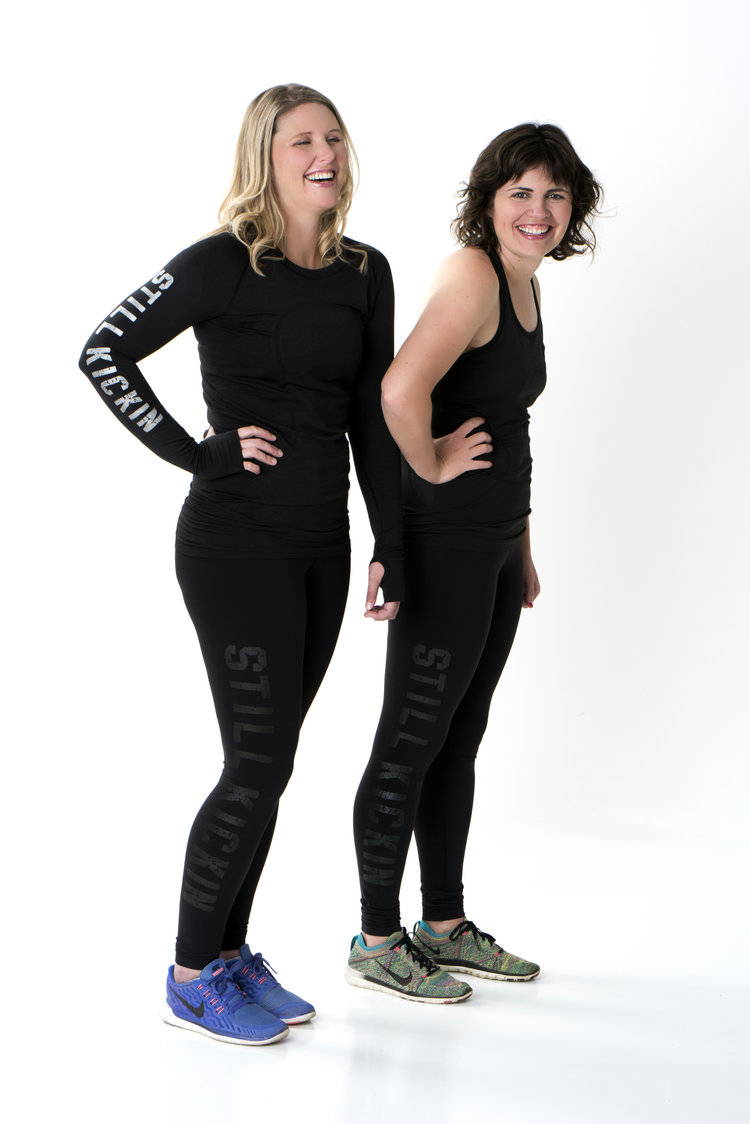 Metal Vent Tech Long Sleeve - $78

Black crew neck

Long sleeves with thumbholes
Still Kickin in reflective print down the right arm
For more info: Metal Vent Tech Long Sleeve @ lululemon
Metal Vent Tech Tee - $68
Black

Still Kickin in black on the front - or in reflective print on the right sleeve
Fore more info: Metal Vent Tech Tee @ lululemon
Black

Still Kickin in reflective print on the left front leg
For more info: Men's 9" T.H.E. Short @ lululemon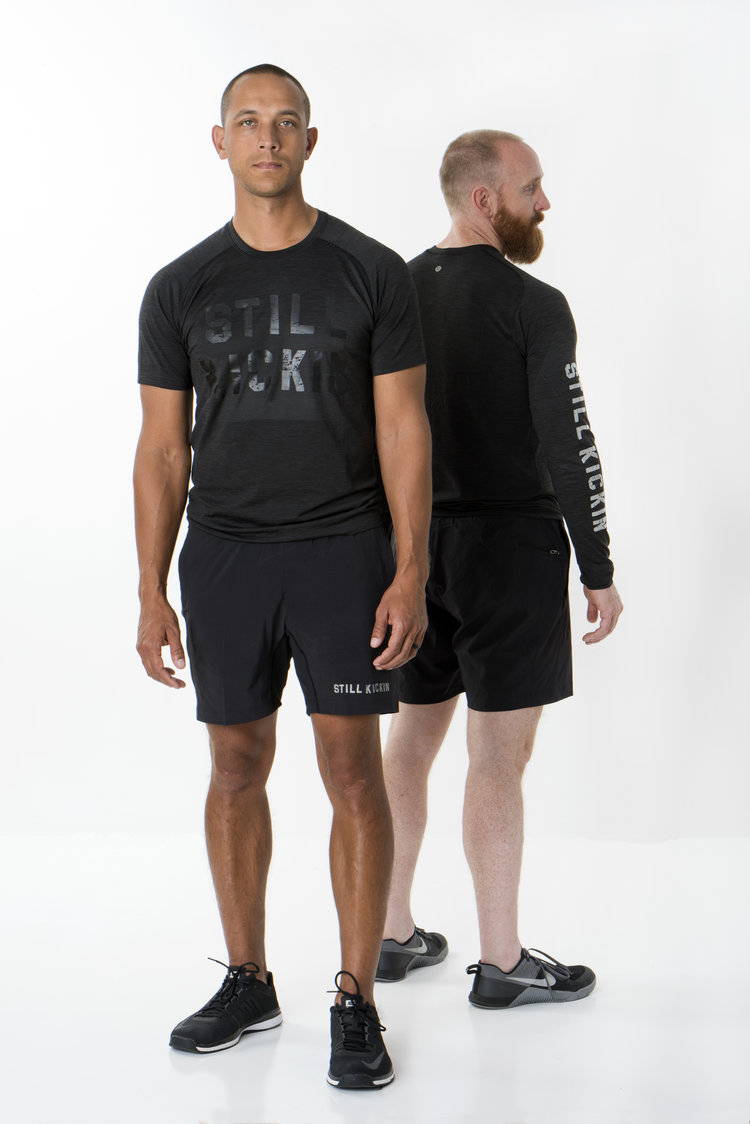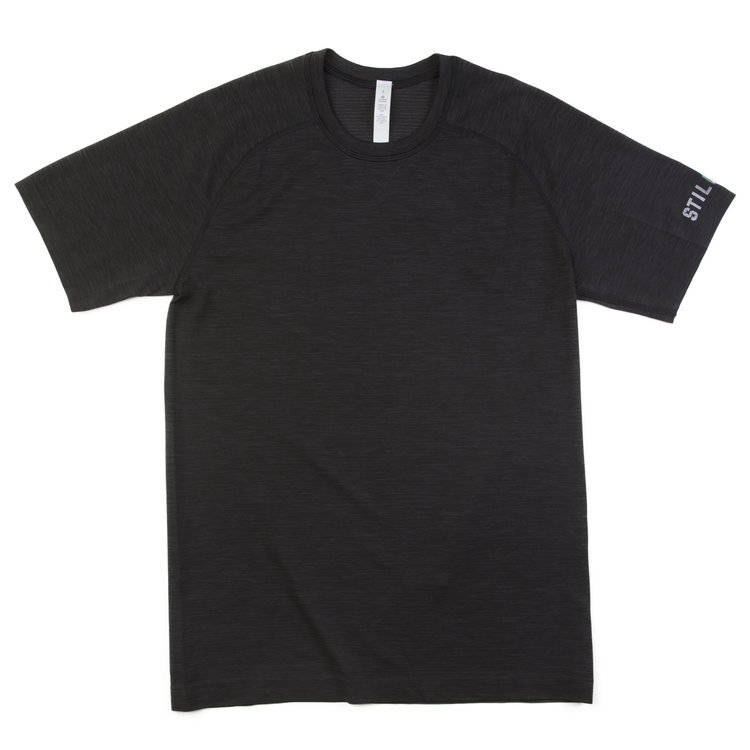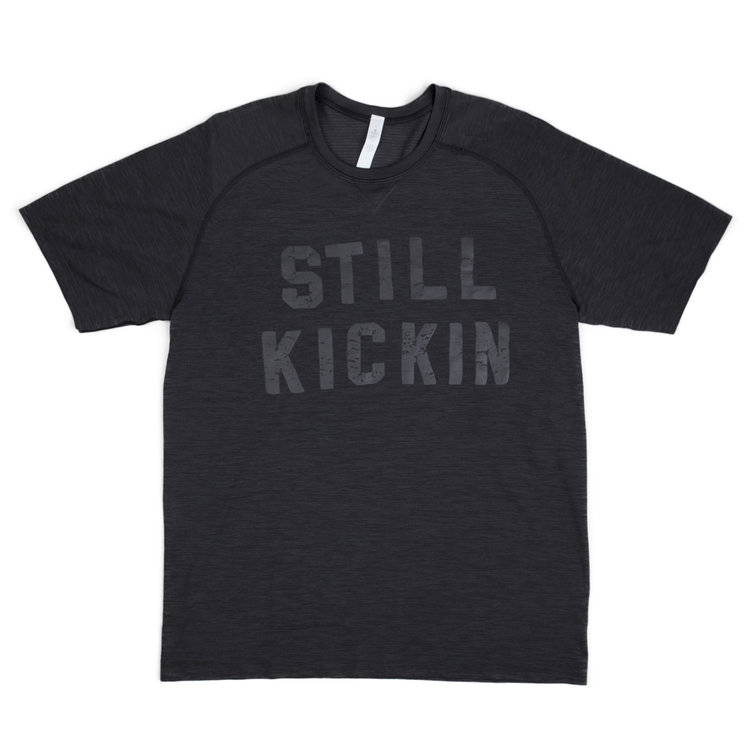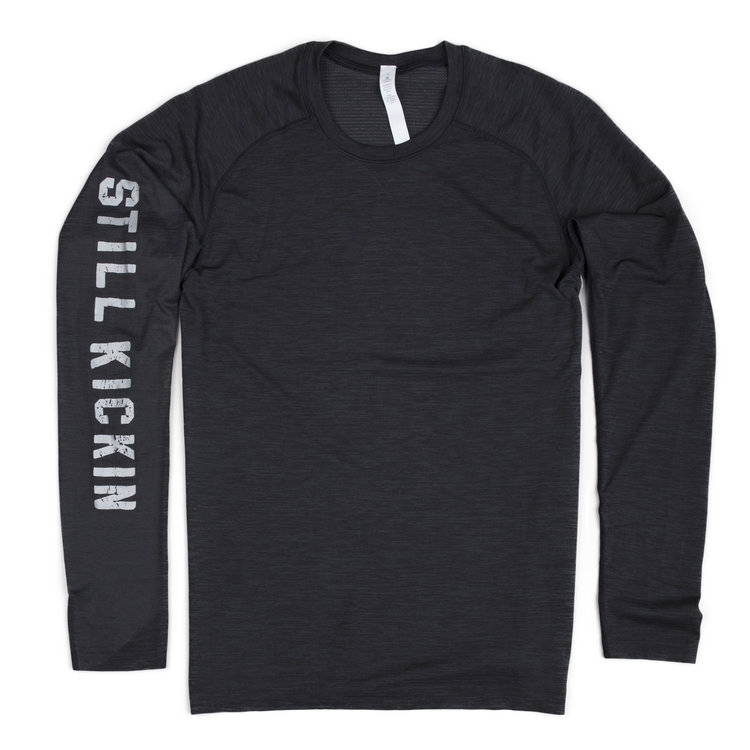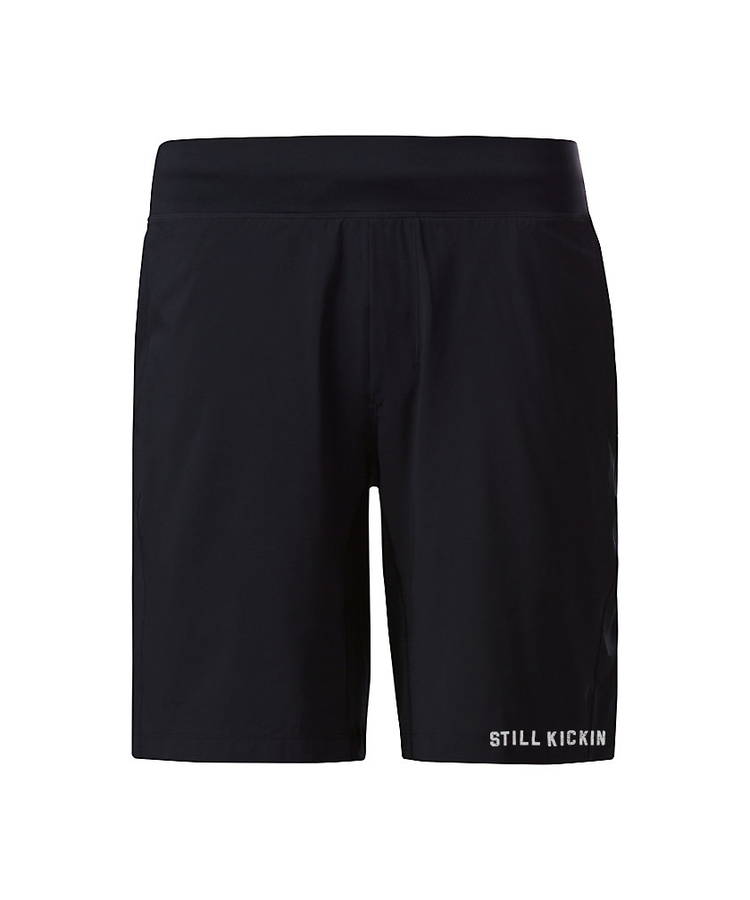 Black with green Still Kickin patch
For more info: All Day Duffel @ lululemon

Black green/black - Still Kickin on back (pictured)

True black - Still Kickin near snaps on front
For more info: Vinyasa Wrap @lululemon