STILL KICKIN HERO July 2019
Every month, we provide financial support to an awesome person or family going through something awful. Meet Ijeoma.

Ijeoma Uzoho needs a new kidney. And she's not alone; approximately 100,000 people in the United States are currently on the kidney transplant waiting list, and it could take years for her to be matched with a cadaver donor.
But Ijeoma doesn't have years to wait. She's already been receiving regular, life-saving but very time-consuming dialysis treatments for three years, leaving her unable to return to her job as a nurse and pharmacist. Her best bet? To be matched with a living donor, in which a generous person with two healthy kidneys offers up one of theirs.
But while needing a new kidney is definitely the most urgent and pressing part of Ijeoma's story, it's not all of it. Hers is also a story of determination, heartbreak, and the incredible power of friendship.
We learned about Ijeoma through a woman named Jennifer, who (wait for it) also awaits a kidney transplant. But when her Still Kickin Hero application landed in our inbox, Jennifer wasn't nominating herself. She was nominating Ijeoma — a woman who, until recently, had been a total stranger.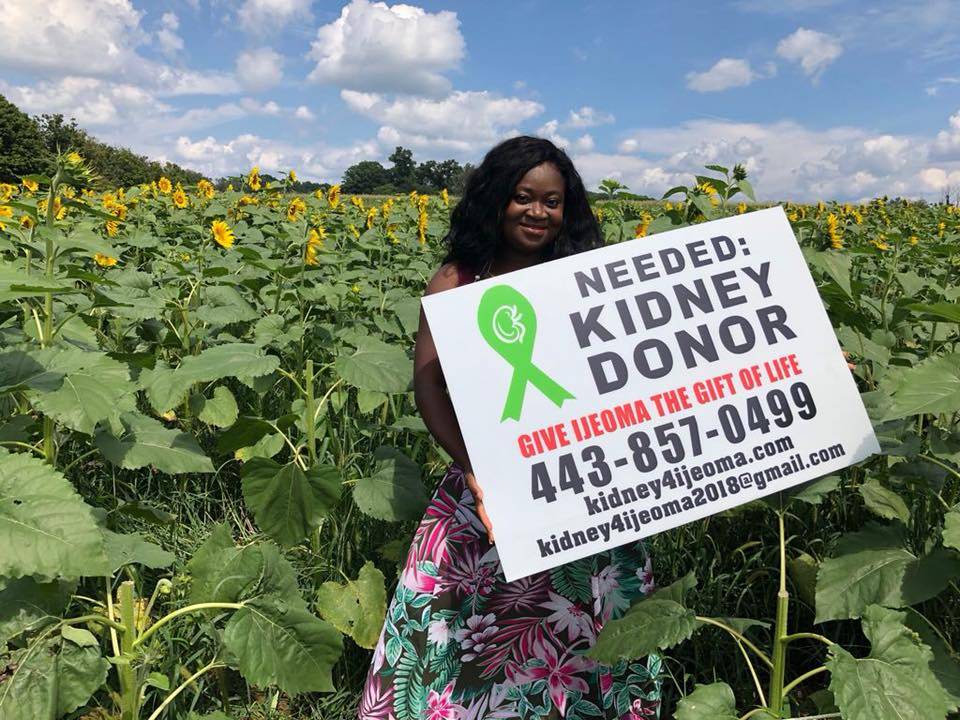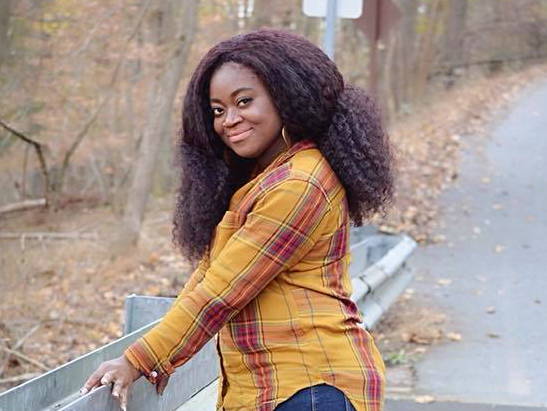 The two friends met through Facebook, when Ijeoma's kidney donation page showed up in Jennifer's feed:
"I immediately reached out to her, because I too need a kidney transplant. But I am a white woman with lots of supporting family and friends, so I found my donor match within a few months of asking people for help," Jennifer wrote in her nomination. According to the National Kidney Foundation, African-Americans are the least likely of all patients to receive a living donor kidney. "Ijeoma has been waiting for years. She doesn't have a donor in her network. She needs help."
Ijeoma grew up in Nigeria and came to the U.S. for college after graduating early from high school. She graduated from college early too, earning her nursing degree at just 20 years old.
"I have always been a go-getter," Ijeoma told us. "I like getting things done and achieving my goals." She loved being a nurse, and went on to earn her doctorate degree in pharmacy before getting married and planning for a family.
When she was five months pregnant, Ijeoma started feeling unwell. At first, doctors told her she was fine. But her baby had died in utero, and Ijeoma developed a life-threatening sepsis infection. She was eventually put in a medically induced coma, and when she woke up, she learned she'd endured kidney injury and was on dialysis. Ijeoma has been in full-on kidney failure for years, now. "It is like a full-time job. I have dialysis 8 hours every night for five days each week."
Ijeoma and her husband are no longer together; they separated shortly after she arrived home from the hospital. She'd lost her baby, her husband, her health, and her ability to work. "Every day I think about my child ... I miss the life I had planned and worked hard for."
But Ijeoma also gained a friend in Jennifer. And together, the two continue the search to find Ijeoma a living donor. "We can help Ijeoma rebuild and get back on her feet," Jennifer wrote. "Maybe we can even help her find her match."
Maybe we can. Still Kickin is giving Ijeoma an unrestricted financial grant to help with her bills while she awaits a kidney transplant. But there's something else we want to help her with, too: spreading the word about her story to increase the chances of finding her a living donor.
If you or someone you know has blood type A positive or O positive, you could be a potential match for Ijeoma. For more information about being a living donor and how you can find out if you're Ijeoma's match, visit Kidney 4 Ijeoma. You might be able to do more than just #HelpAHumanOut. You could save a life. You could be Ijeoma's Hero.