STILL KICKIN HERO JANUARY 2019
EVERY MONTH, WE PROVIDE FINANCIAL SUPPORT TO AN AWESOME PERSON OR FAMILY GOING THROUGH SOMETHING AWFUL.

MEET ANNA.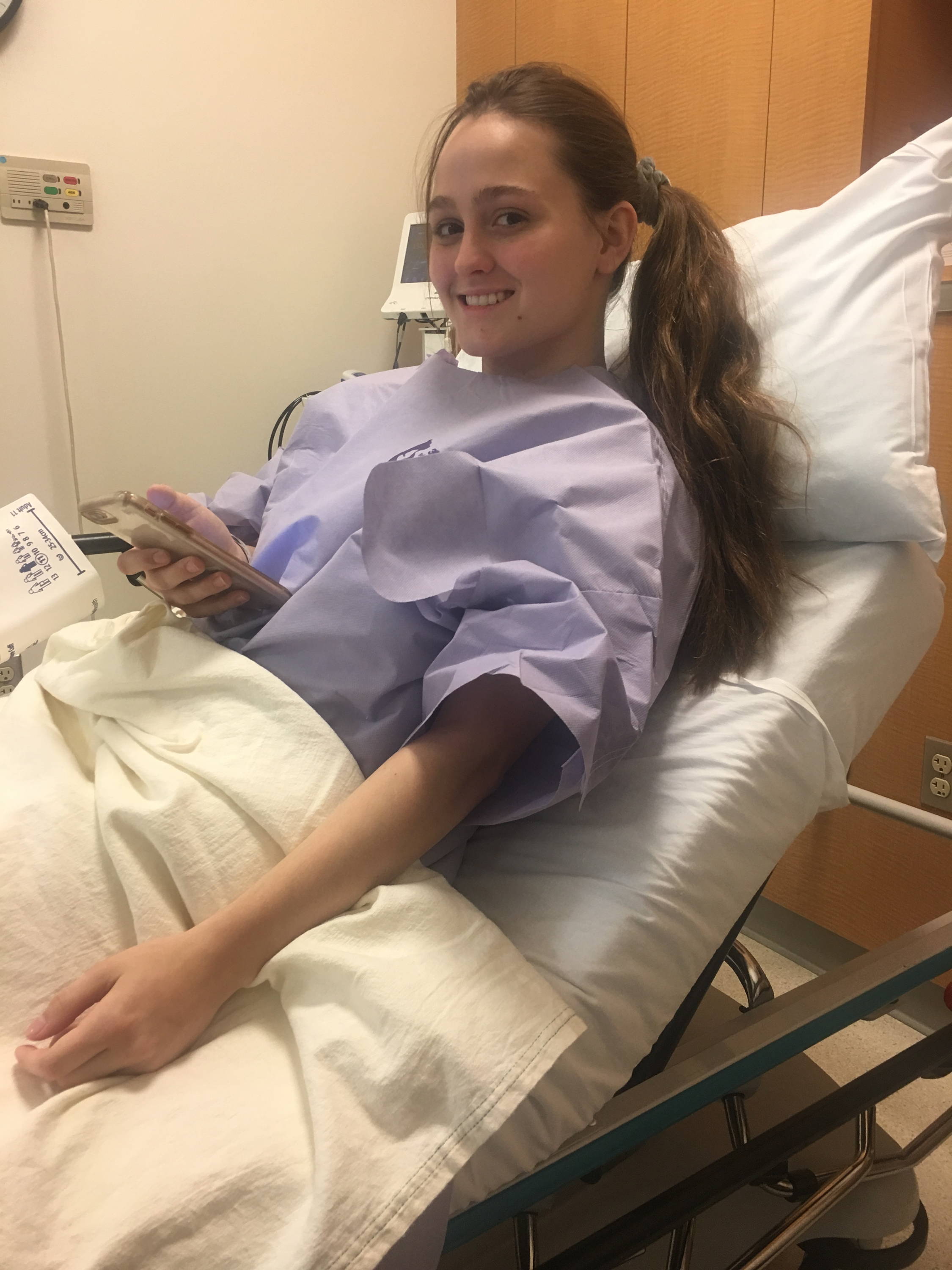 Anna Herrig is 16 years old. She lives in Arizona (which was a balmy 50 degrees compared to our single digits when we spoke with her mom the other day). She enjoys totally normal 16-year-old stuff, like hanging out with her friends, and recently passed her driver's test.
She also has thyroid cancer.
Ugh.
And a genetic mutation that causes said thyroid cancer to resist traditional treatment and grow faster than normal.
Double ugh.
Anna's already had five surgeries to remove the cancer, which at one point spread into her lungs. Now, the cancer's back. It's in her neck, near her larynx (what we non-medical laypeople call the "voice box"). It may be in her sinuses, too. So she's traveling to California this week to see a new specialist.
It's worth noting that Anna isn't the only Herrig who's had a crappy go of it lately (not that it's a competition, of course). Her mom is a teacher and currently on unpaid leave to care for her daughter (insert reminder here about how teachers are angels). Anna's father had not one but two heart attacks last year (he's doing okay, but dang).
And when your supposedly "good" cancer that should've been easily treatable is being a total jerk and literally trying to steal your voice, well... it's a lot for one 16-year-old to handle. Even a 16-year-old like Anna, who has a nonstop positive outlook, finished this past semester with a 4.4 GPA (which we didn't even know was possible?) and seems to always be smiling.
When you shop our merch or make a donation, you help people like Anna and the rest of the Herrig family get through the hard stuff. Make a purchase at StillKickin.Co/Collections. Or donate at GiveMN.Org/StillKickin.
Together, we can #HelpAHumanOut.