For years, Still Kickin was run by a team of volunteers and (eventually!) one full-time staffer. Many of the people doing pro bono work for us also had full-time jobs elsewhere, and we quickly realized that model wasn't sustainable if we wanted to continue to help people in need.
We're proud to say that we're now able to pay our staff for their work and continue to provide direct economic relief for people going through tough things. As our staff has grown, so too has the amount of grant money our nonprofit arm gives away each month.
Meet the team!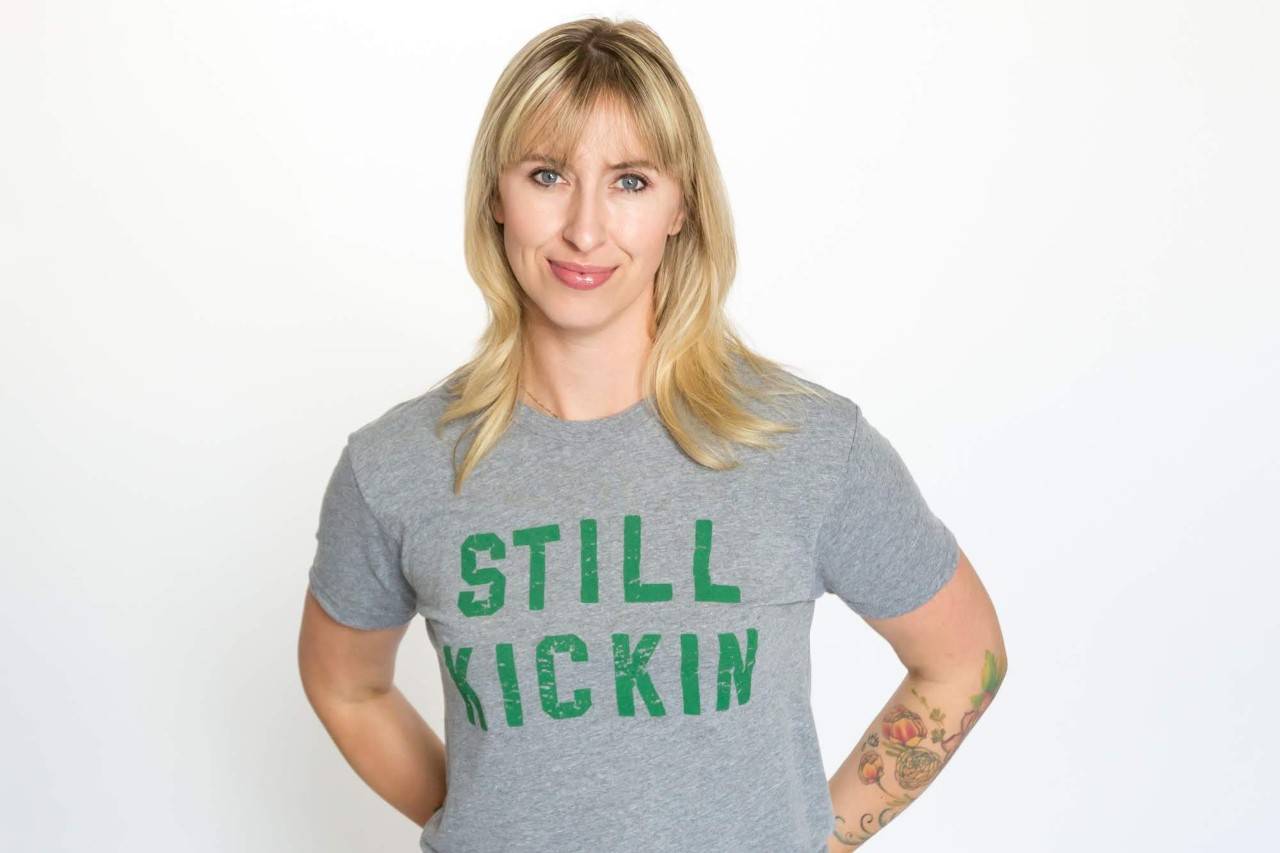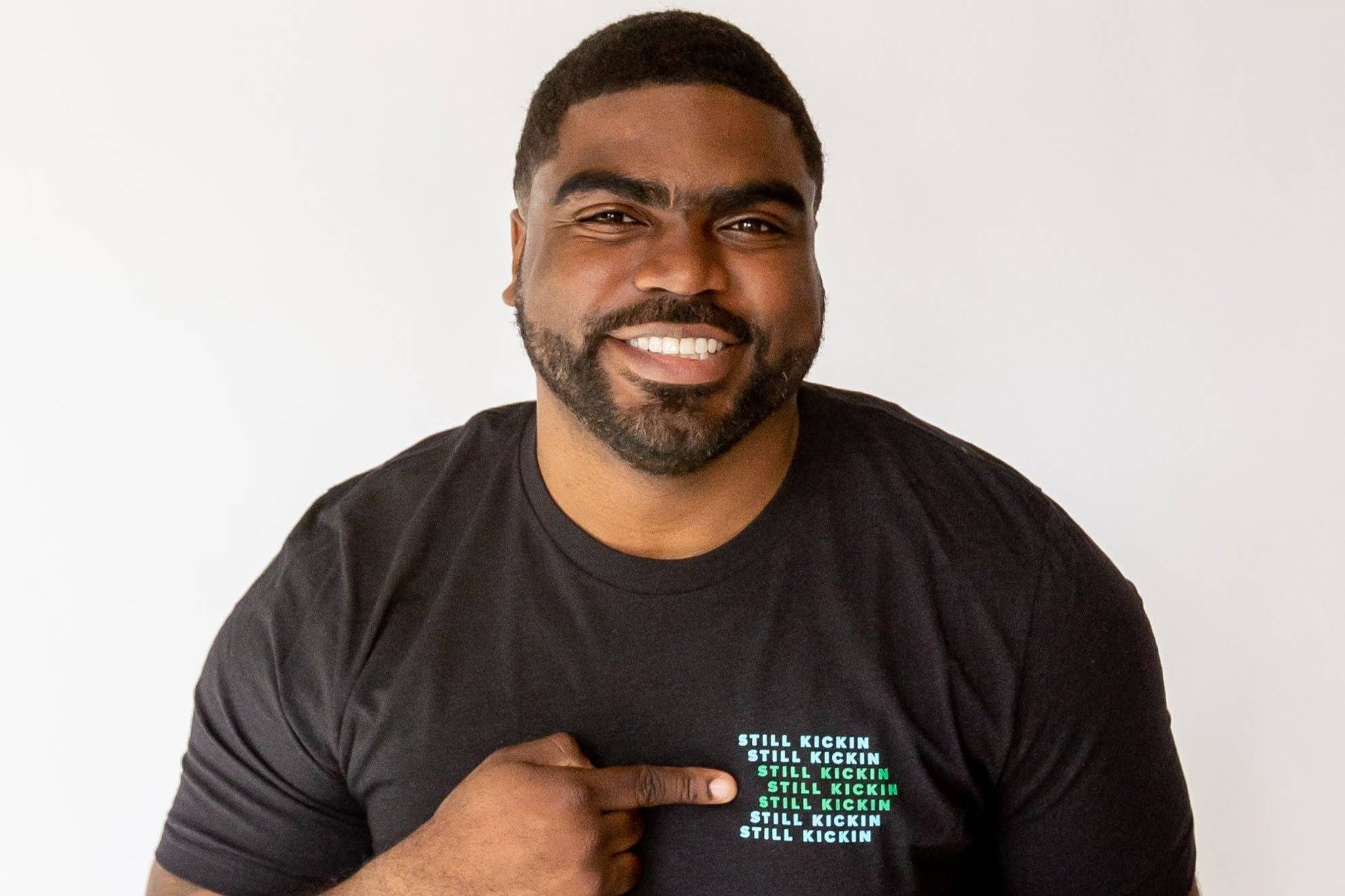 Jesse manages everything having to do with Still Kickin's nonprofit arm — and good thing, because he has more than 15 years of experience in the nonprofit world! He's a past Ron McKinley Philanthropy Fellow Professional, a leadership program created through the Minnesota Council of Foundations to increase the amount of emerging professionals of color into the philanthropy industry.
When he's not working on making things better in the world, Jesse is spending time with his wife and five children (who are also Still Kickin merch models).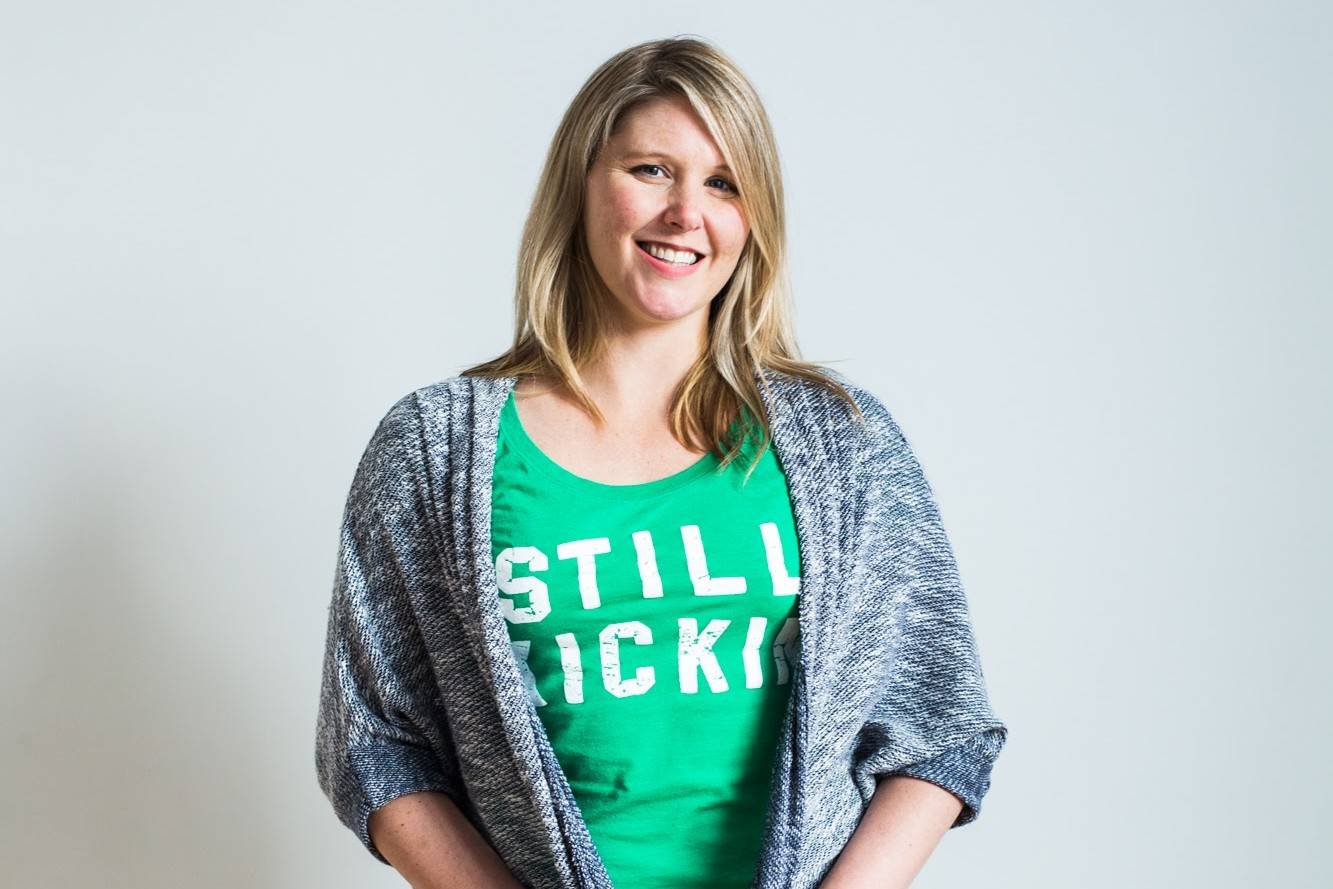 Officially, our co-founder Lindsay is Still Kickin's COO, but we prefer to call her The Woman Who Runs This Dang Show. For a long time, she was our only employee!
Using her background in project management from the ad world, Lindsay executes big ideas to help as many humans as possible. She has a magical knack for turning late night texts from Nora into legit business strategies.

Lindsay can be found outside of work hours making pizza in her backyard pizza oven with her boyfriend and doggo, Bella.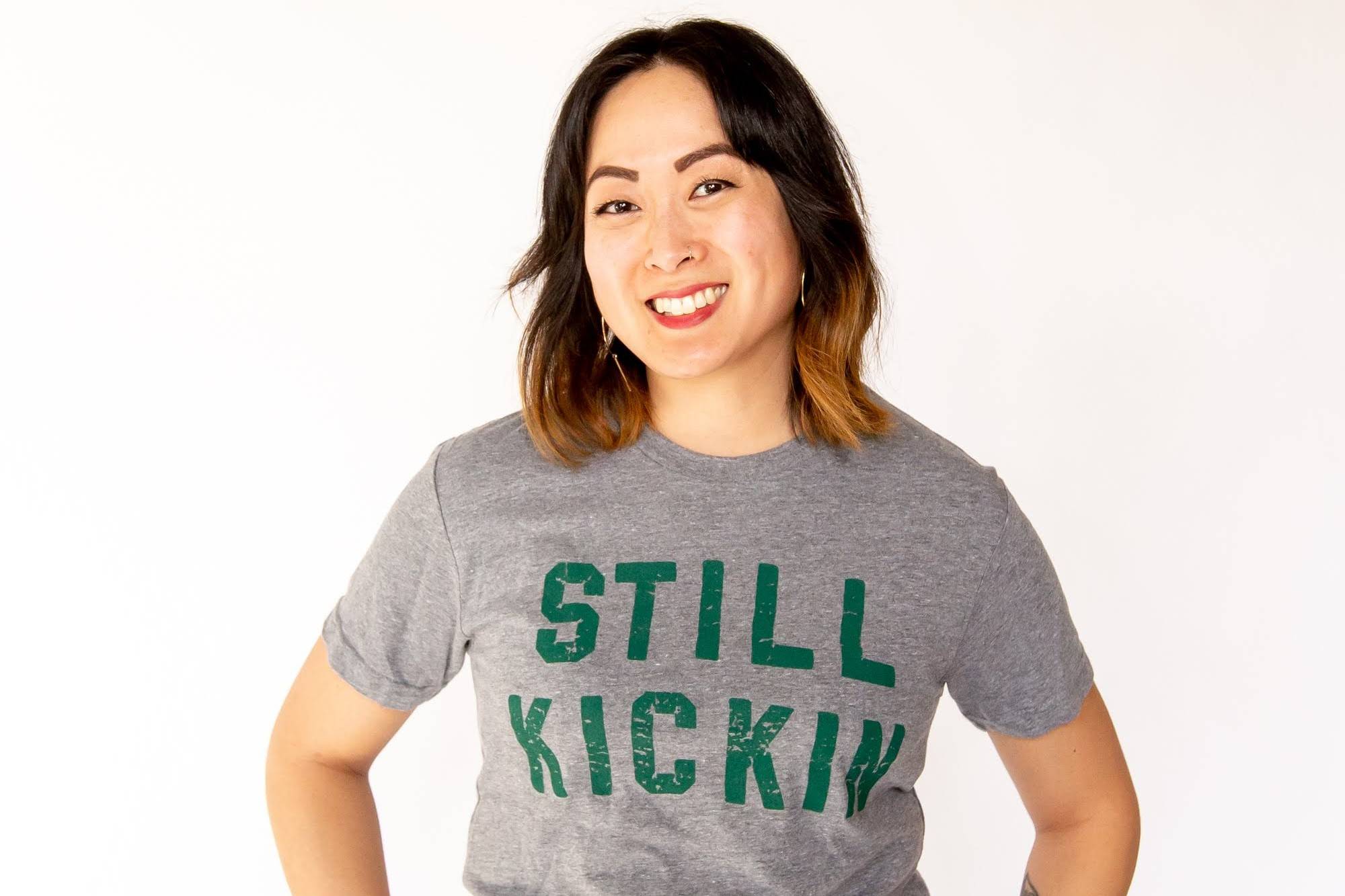 Rebecca manages Still Kickin's various programs (read: retreats, events, digital experiences, new initiatives). She's one of the masterminds behind our e-courses, from topic conception to delivering it to your screens.
Rebecca utilizes her previous experience in people leadership, event management, marketing, non-profit, and learning & development to help Lindsay and Nora bring new ideas to life.
When not in the office, Rebecca can be spotted enjoying live music, wardrobe styling for clients or checking out a dining hotspot.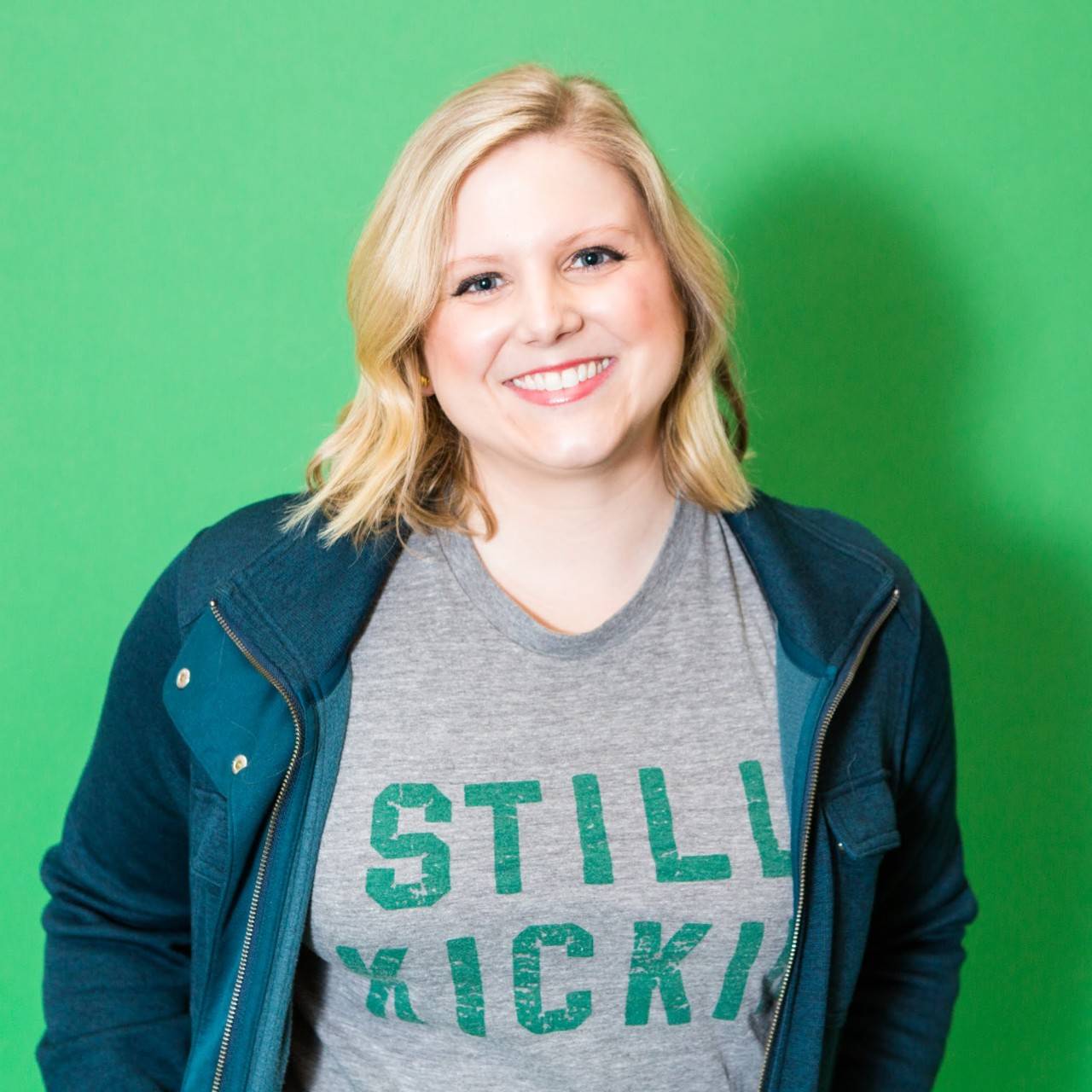 Jordan runs Still Kickin's marketing and communications, which means you've read her words in our social posts, newsletters and here on our website. Jordan also works on "Terrible, Thanks for Asking" and is on Still Kickin's Hero Committee. On top of being a wordsmith, Jordan collects old typewriters and loves music from the '90s and early aughts.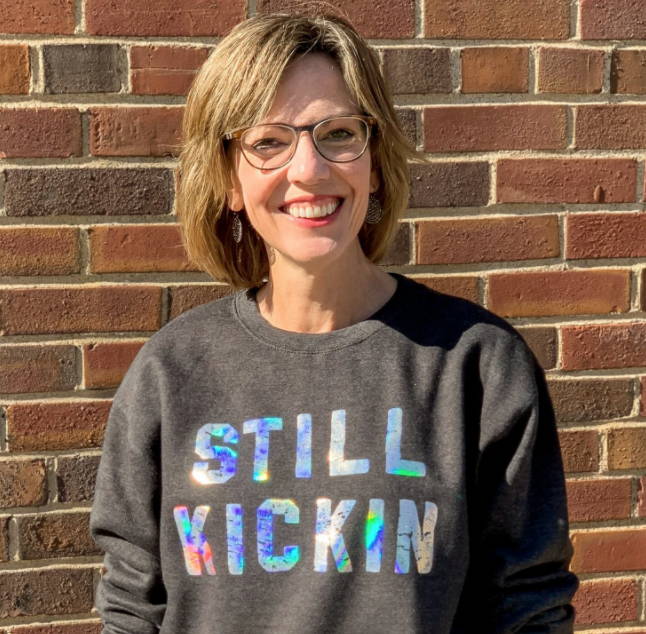 Kris manages Still Kickin's inventory and warehouse and was a frequent volunteer long before joining our staff. She brings a wealth of expertise to the team from her career in retail merchandising. A member of the Hot Young Widows Club, Kris loves to spend time with her two sons (both 2020 graduates — one high school, one college) and her dog, Murphy.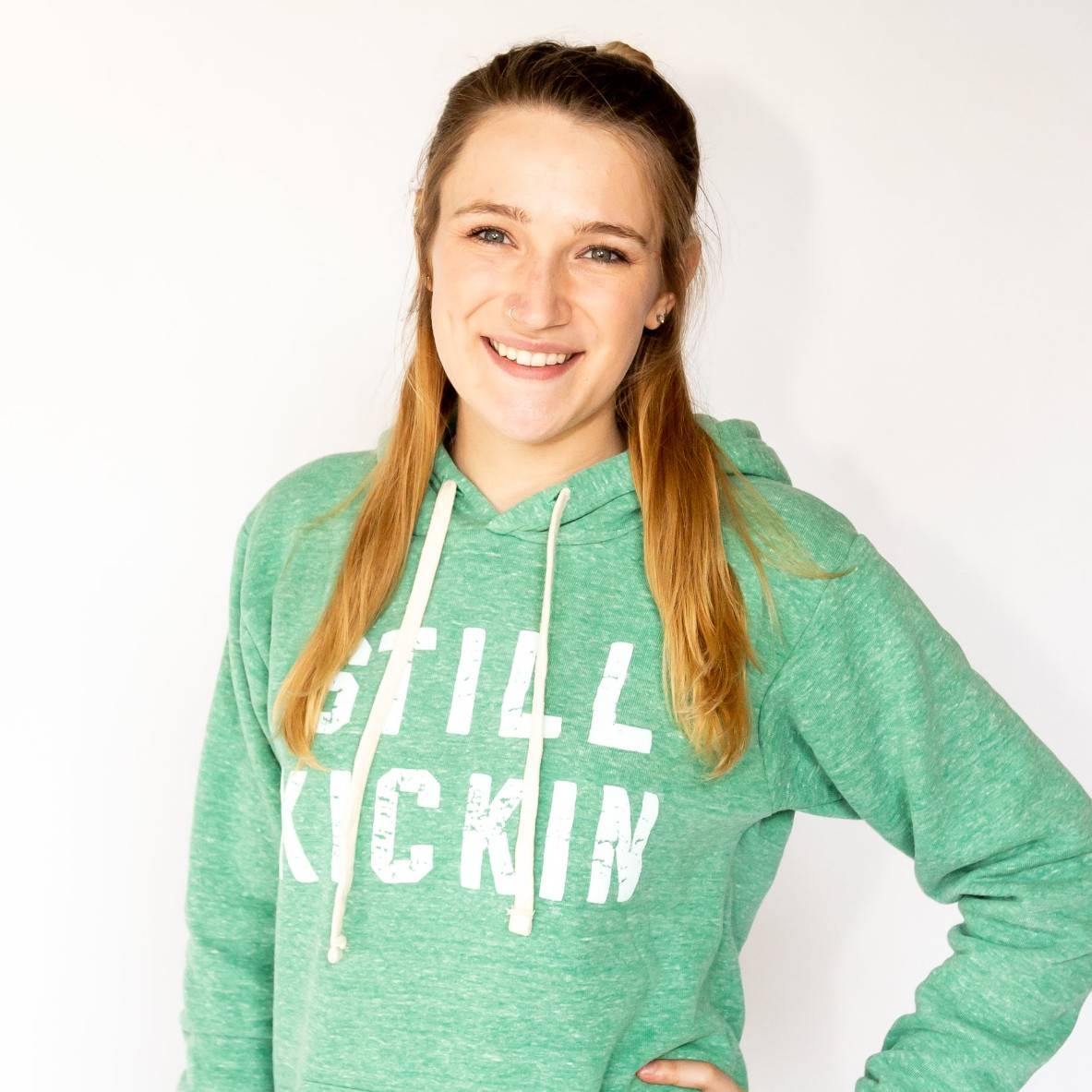 Emma produces our "Help A Human Out" podcast and assists in general content production (audio, video, copywriting, etc.). She graduated from the University of Minnesota — Row The Boat! Ski-U-Mah! Go Gophers! — in 2019 and is now kicking off her career at Still Kickin (pun intended). When she isn't at work, you can catch Emma trying to attend every brewery in the U.S. — a feat she admits she will never accomplish.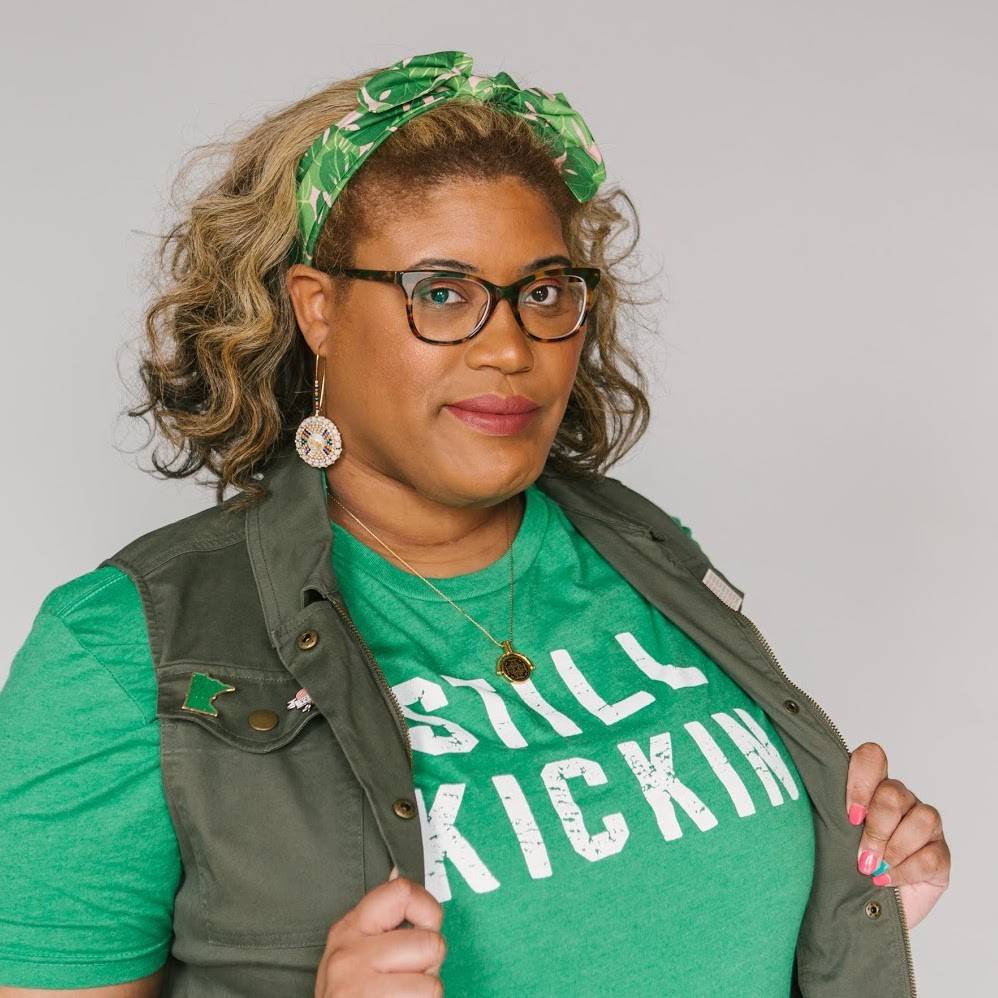 Gigi is in charge of our warehouse management, where she helps organize our inventory and coordinates closely with Kris. If you get an order from us, Gigi or Kris probably packed it up and sent it! On top of being our warehouse maven, Gigi owns her own pin company and works at the Flip Phone drag brunch every weekend. You can often find her teaching the rest of us how to glam up and accessorize our Still Kickin merch.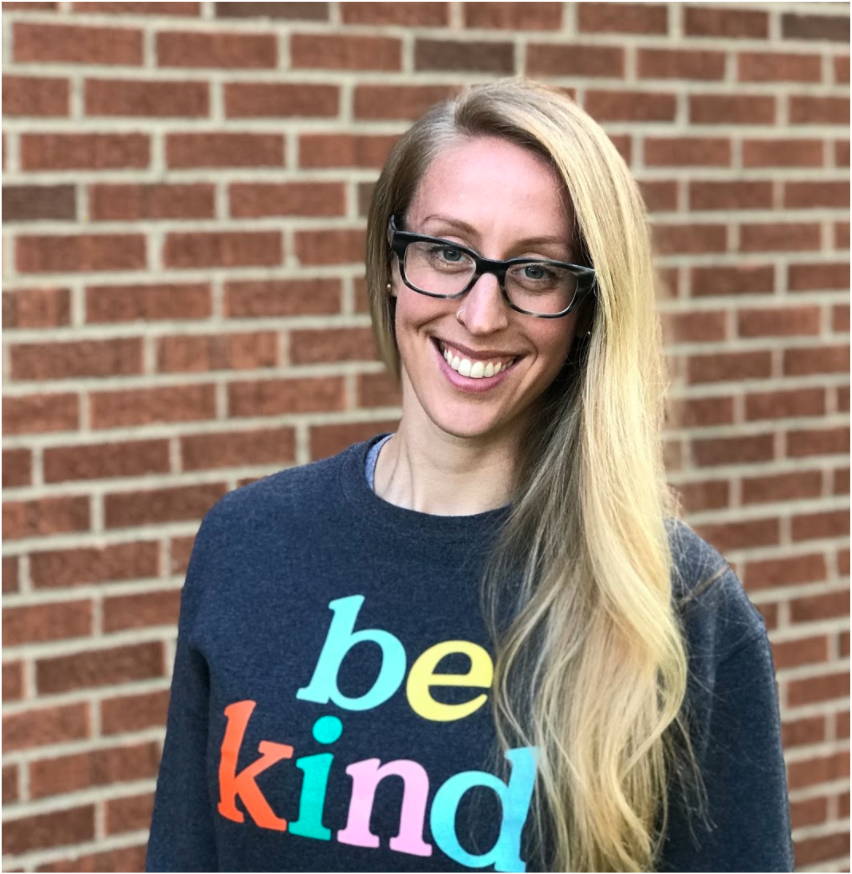 Dr. Adrienne VanZomeren (aka Dr. V.) helps oversee our online communities and is a longtime Still Kickin volunteer and pal. By day, she's a clinical psychologist specializing in depression and anxiety, a researcher studying the impact of early life adversity, a professor teaching graduate and undergraduate students, and a yoga instructor. She completed her Ph.D. at Harvard Medical School/Boston Children's Hospital, which we think is pretty dang cool. By night, she can usually be found in a pet pile with her furry loves.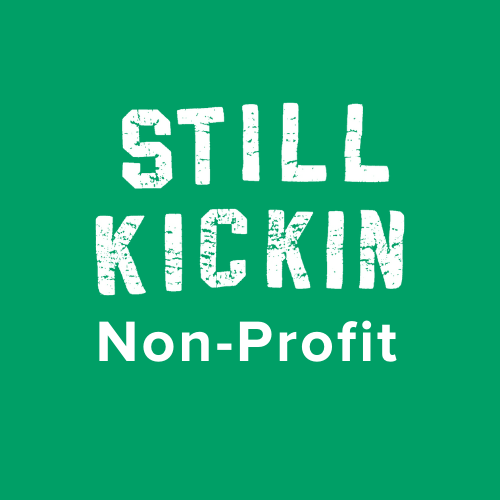 The Still Kickin non-profit organization exists to provide economic relief to people who are going through challenging times. We're able to do this with the generosity of individuals and organizations who want to #HelpAHumanOut. To learn more about the amazing work the non-profit does, click here.
The Hot Young Widows Club is a program of Still Kickin. To meet the HYWC team, click here.