STILL KICKIN HERO FEBRUARY 2020
Every month, we provide financial support to an awesome person or family going through something awful.
Meet Genevieve, aka GiGi.

In March 2017, Shawnta was driving her two young daughters to their aunt's house when a speeding vehicle crashed into theirs.
Gia, then 14 months old, was seriously injured but has since recovered remarkably well.
Genevieve (aka GiGi), her then 4-year-old sister, sustained a C1 complete spinal cord injury — the worst kind of spinal cord injury a person can have. She was diagnosed with quadriplegia and has since been ventilator-dependent.
Shawnta is a single mom and had to stop working outside of the home so she could be there for Genevieve, who requires around the clock care. And as her daughter grows older, it's becoming more and more of a challenge to transport Genevieve to her many doctor's appointments without the help of a wheelchair-accessible van. And spoiler alert: Accessible vans are expensive as heck.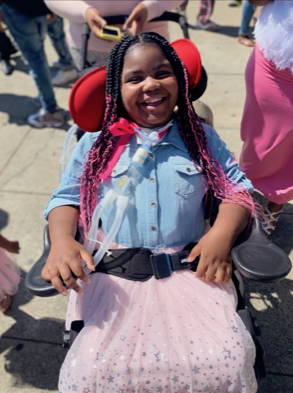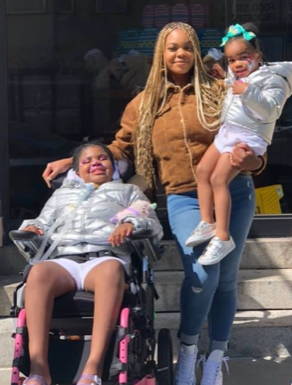 Still Kickin is giving Genevieve a financial grant to help Shawnta afford the accessible van the family so desperately needs. Because this joyful young girl has so much life ahead of her, filled with places to go and things to do and people to meet!
"Through all of the obstacles she's encountered, she still wears a big smile on her face every single day," Shawnta told us. "She's a very special little girl who I feel deserves the world."
We think she does too.