STILL KICKIN HERO DECEMBER 2019
Every month, we provide financial support to an awesome person or family going through something awful.
Meet Liz.

Liz is a caregiver by nature. She's a birth doula and lactation consultant. She's an educator. And she's Mom to four children with a rare degenerative disease.
Liz's oldest son was diagnosed with myotonic muscular dystrophy nine years ago. Within months, Liz learned her three other children (including her then-newborn baby) also have the disease.
Myotonic muscular dystrophy is, quite simply, REALLY awful stuff. The disease affects nearly every single organ system in the body, interrupting the electrical currents that communicate with the muscles of the body, as well as causing deficit of the frontal lobe of the brain, which impairs cognitive functioning, memory, and emotional intelligence. All four children need constant care, and Liz tells us she will likely outlive all of them.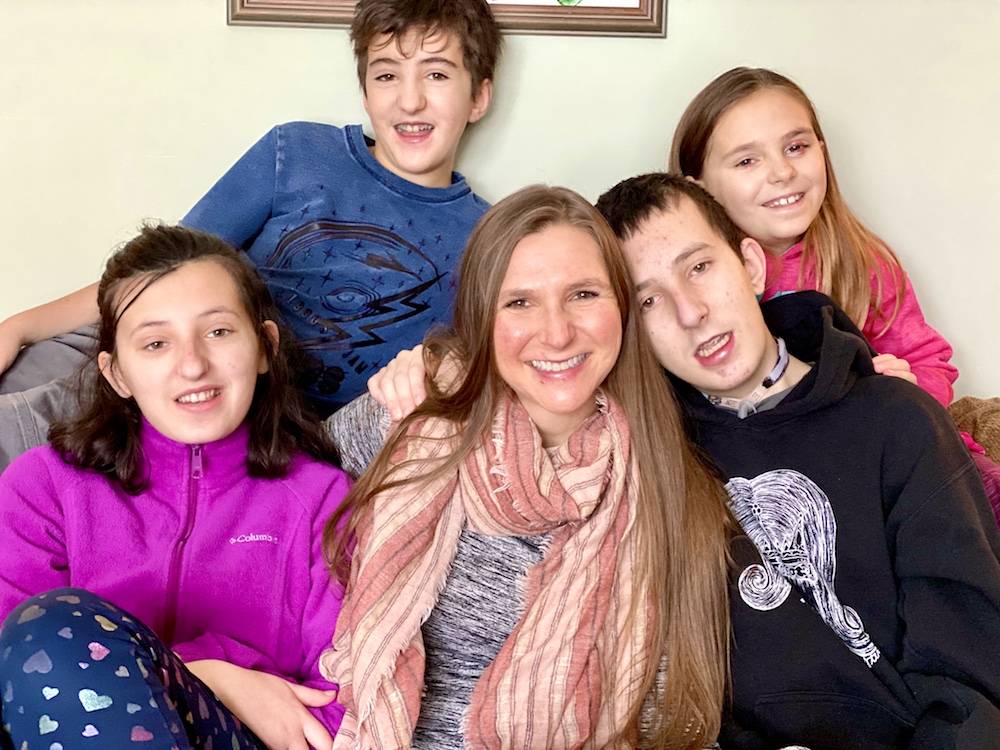 Liz's oldest son, now 15 years old, recently had to spend almost four months in the ICU. He's now gastrostomy tube-dependent, requires around-the-clock care at home, and will likely need a trach tube to breathe for the rest of his life.
Still Kickin is giving Liz and her children an unrestricted financial grant to #HelpAHumanOut — or, in this case, five humans. Thank you for helping us support this special family.
Liz blogs about life and parenting children with myotonic muscular dystrophy at my-vida.org.